Cézanne Unfixed by Joe Hamilton
Cézanne Unfixed by Joe Hamilton
The Definitive Video & Media Art Management Suite.
Niio Manage™ is a comprehensive collection management and display tool for video and media art, used by hundreds of galleries, collectors, artists, curators and libraries around the world. It is the first and only solution that brings all of these artworld professionals into a single collaborative ecosystem enabling secure and private media artwork transfers between entities.
Manage Collections
Privately upload, store, preserve and manage original artworks and editions.
Display Professionally
High quality, non-streaming playback of any digital format artwork on any screen or projector.
Private Transfers
Send and receive artwork files, distribute catalogs and monetize works.
Niio For Collectors

MANAGE & DISPLAY COLLECTION
ALAIN SERVAIS | ART COLLECTOR
"Niio is the most comprehensive platform out there. It's technology is the strongest I have seen by far."
— Alain Servais, art collector
Niio For Galleries

MANAGE, SHOWCASE & DISTRIBUTE MEDIA ART INVENTORY
"As a leading gallery for new media and screen-based works, Niio's management and distribution platform allows us to reach more potential buyers and offers our existing collectors a more advanced, yet easy to use method for managing and viewing their valuable media artworks."
— Steven Sacks, founder / director of bitforms gallery
Niio For Artists

SAFEGUARD & DISTRIBUTE YOUR WORK TO ART WORLD ENTITIES
"It's quite an amazing system for preserving, managing and distributing digital video editions. My gallerist and I are using Niio for transferring limited editions to buyers and and to museums for exhibitions."
— Quayola, new media artist, represented by bitforms gallery
Niio For Art Events & Open Calls

MANAGE EVENT SUBMISSIONS, CURATION & DISPLAY
"Niio is a fantastic new platform. We used it to receive, review, and exhibit digital works during Moving Image 2017."
— Moving Image, Edward Winkleman & Murat Orozobekov, NYC
Niio For Libraries & Archives

MANAGE, SHOWCASE & DISTRIBUTE YOUR COLLECTION
"Partnering with Niio allows us to do so much more with our significant collection of video works. By using the Niio platform and its secure distribution and display tools, we plan to expand our reach and to share our collection with thousands of institutions, events and collectors globally."
— Al Brenner - CEO - Aritst Pension Trust & Mutual Art
Select Features & Supported Formats
Video Art & 4K Film
Photography & Artwork Documentation
AR & VR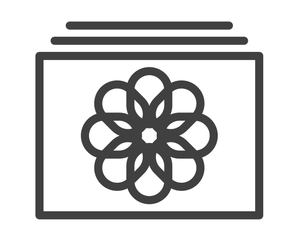 Animated Gifs
Interactive & Code Based
Stable multiple files upload up to 300Gb per single file
Fast import from cloud storage services (Google Drive, Dropbox, One Drive, Box)
Supported video and moving image file types:
.avi, .dv, .flv, .m2t, .m4v, mkv, .mov, .mp4, .mpeg, .mts, .vob, .wmv, .gif
Upload of any type of code-based art projects: Web, Generative, AR, VR…
Supported image file types:
.ai, .bmp, .eps (web only), .gif, .jpg, .jpeg, .png, .psd, .tiff, .tif, .svg
Automatic render of full range display resolutions (60/30fps of 2160p, 1080p, 720p etc.)
Advanced artwork editions management
Multiple backups and preservation checksum
Archival & blockchain IDs per edition
Borrow and purchase editions
Access your artworks from anywhere using iOS or Android Niio app
Manage and control multiple screens from web interface or mobile app