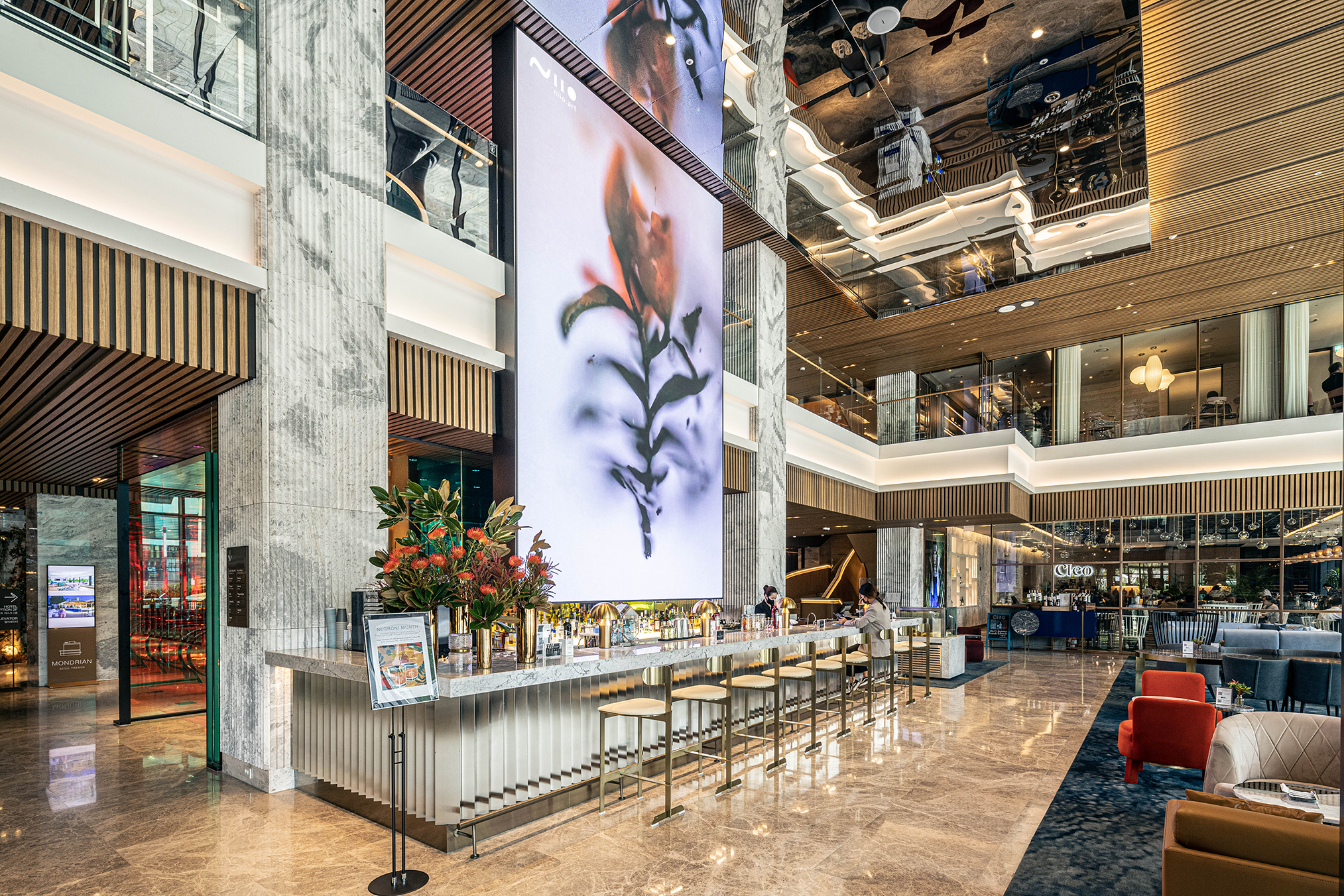 Flower by Guilhem Moreau
A way of travel.
An art to experience.​​
Niio is the ecosystem for experiencing art, digitally. We enable over 6,000 artists – from thrilling emerging talent to those with global reputations – to be displayed, shared, streamed and traded with a global audience.
Together, Niio Art and The Mondrian Seoul Itaewon are proud to present a curated art collection, hand-picked to delight the hotel guests and celebrate creativity and inspiration from the world's top artists.
The Mondrian Seoul Itaewon Art Collection
Rotating art on display​

Nico Tone, Vivid Scenerya
2019, Moving Image, 3 min 21 sec
Nico Tone's "Vivid Scenery" exhibits a peaceful artwork of a mountainous and snowy landscape where the clouds and the sky in the background slowly change its colors over time. In essence, the artwork can be experienced as a kind of abstract colorful landscape exposing vivid scenes of familiarity.  

Nico Tone, New Ikebana
2021, Moving Image, 2 min 59 sec
Nico Tone's "New Ikebana" is an homage to the Japanese tradition of flower arrangements. This specific artwork, which is part of the artist's Ikebana series, was created especially to be experienced and enjoyed during the winter holiday season. In this work, the artist displays a chilly and snowy pastoral background, whereas the flower arrangement set inside is in full bloom and growing implying growth and new beginnings.
Nico Tone

About the Artist
Nico Tone is a collective of media artists based in Asia. Their artistic practice comes from exploration of relationships between traditional fine art and new emerging technologies. Nico Tone's works include video-paintings, interactive and generative experiences.
Save the Date
The next art season at The Mondrian Seoul Itaewon premiers in March 2023.
Learn more about Niio.art​
Niio is reimagining the way humans interact with art in their everyday lives. Underpinned by a robust technology platform that powers the 'digital art' ecosystem, Niio has amassed a global community of leading artists, galleries and institutions who store and publish the largest catalogue of high-quality digital artworks in one place. By enabling seamless access to premium digital art on any screen, anywhere, Niio is unlocking an entirely new form of media consumption: digital art, on demand.