Niio Partners With Unruly and News Corp. at Their Connected Home of the Future in London
2,000 sq. ft. location features internet connected products (IoT) from leading consumer brands, design companies and startups showing what we can expect at the home of 2020 will see, hear, smell, taste and feel like, including Niio powered digital art experiences.
A kitchen that tells you what to cook based on ingredients in your fridge.
A hallway that plays songs and displays

digital art

that matches your mood.
A bedroom that tracks your sleep and helps you select outfits based on the weather.
Niio @ the Unruly House of 2020
Niio is at the forefront of Art & Technology able to securely deliver and display premium digital art On-Demand to any connected screen in the world, instantly creating custom immersive environments including:
Multiple screen and projector canvases showing video, interactive and real time 'living' computational media art works from a global network of artists and galleries.

Mobile device and voice activation, alongside automatic curation which could even select art works based on your mood.
For more information on transforming your environment, contact our digital art concierge at [email protected].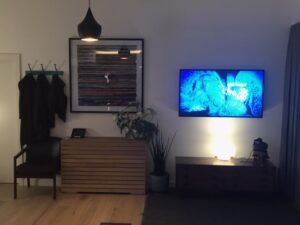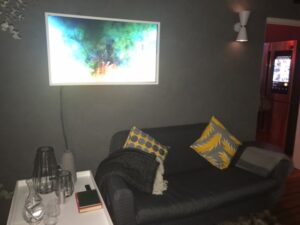 Featured image (Top): Simon Gosling (Futurist) and Ad Age London editor Emma Hall Credit: Unruly; Digital Artwork: Refik Anadol, Wind of Boston / Fluid Structures.