By Eyal de Leeuw
Aliya Khan is a prolific designer, with more than 20 years of experience in the field and an endless passion for design & hospitality. Leading Marriott International's design strategy as VP Design and Lifestyle Brands. Khan is in charge of the next generation development of both Aloft and Element – in addition to continually refining the position of AC Hotels and Moxy.
Prior to joining Marriott International, Aliya worked in numerous roles with Starwood Hotels & Resorts. She was the driving force behind several award-winning projects, including the opening of the W Montreal, renovations of the W Mexico City and the Le Meridien properties in French Polynesia, in addition to leading the design partnership effort between St. Regis Hotels and Bentley Motors and the renovation of the iconic St. Regis New York.
We sat down with Aliya to speak about her views and insights into design and technology in the hospitality industry.

You have vast experience in designing for the hospitality section. What do you see as the main challenges for the industry in the coming decade?
The challenge will be continuing to prioritize around building novel, experiential escapes– and what that will take from a time and money perspective. How do you continue to engage a very well-exposed cadre of global travelers with differentiated experiences at a time when resources are going to be tight?
The art of picking hero moments and implementing them with responsibility is part art, part science – but mostly a result of experience and quality partnerships.

You are leading design processes for various brands for Marriott International. What is the key element for planning a design concept and deciding on a brand language?
Everything begins with understanding the target audience psychographics and being able to anticipate their needs through the filter of a brand's core values and passion points.
For example, when we talk about Westin and our target guest, the healthy active. This is as much about designing our hotels to speak to what current trends and expertise exist in the wellness market, but also identifying what the future might look like. Finding novel, ownable ways for Westin to integrate this into our hotels in ways that are instinctively natural for the brand.
This approach drives every component of the guest journey, from the moment they think to travel, to weeks after they check out – and everything that happens in between.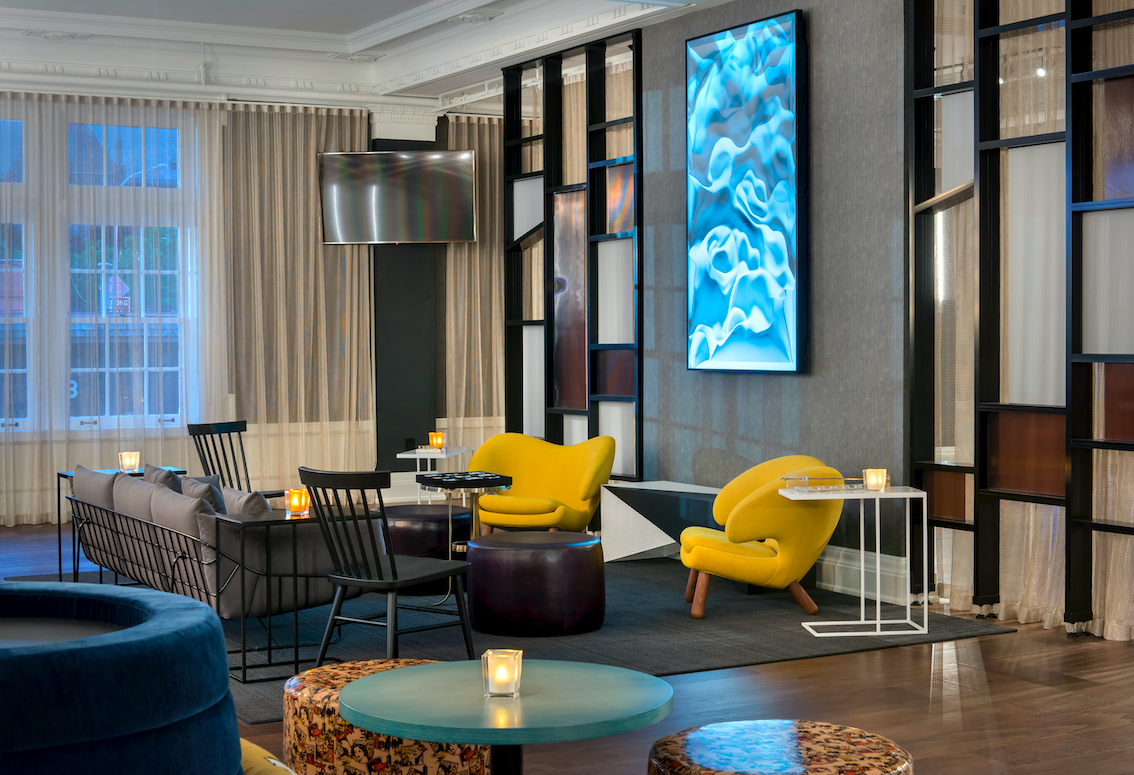 One of your great projects is Aloft – how would you describe the uniqueness of the Aloft brand?
When it is all said and done Aloft will always have a distinct place in my heart. I was lucky enough to be a part of the tiny group that launched this brand so many years ago. Years later, I am back to continue to evolve the design, keep it fresh and compelling, in what is now a much more saturated market of designed products.
My north star was always about delivering a low-cost build with a high-impact philosophy. Simultaneously – not either or. It was a game-changer in that market segment and continues to hold its own even today.
Now with a volume of over 200 hotels globally, we have been able to lean-in and really amplify our passions around technology, music, and design in a number of ways. Take our partnership with Niio – quality curated electronic art with huge names like Refik Anadol and Jonathan Monaghan accessible to every guest all over the world. Not bad for a select-service product.

Let's talk about technology – Aloft is built in a very tech-forward environment. How do you leverage technology to complement the design and amplify people's engagement?
As a designer, my approach to technology is a simple one. Always finding partners and expertise to make our guest experience more seamless in memorable ways.
At its inception – long before wi-fi was really even an accessible thing, let alone Apple TV – we were the first hotel brand to have jack packs – so people could work comfortably in their rooms, show presentations on their televisions, or even play music on a higher quality speaker than a clock radio on your nightstand. Later – Aloft was the first brand to play with keyless check-in.
This approach or desire to facilitate guest experience through an exploration of technology has remained a core value of the brand and remains present even today.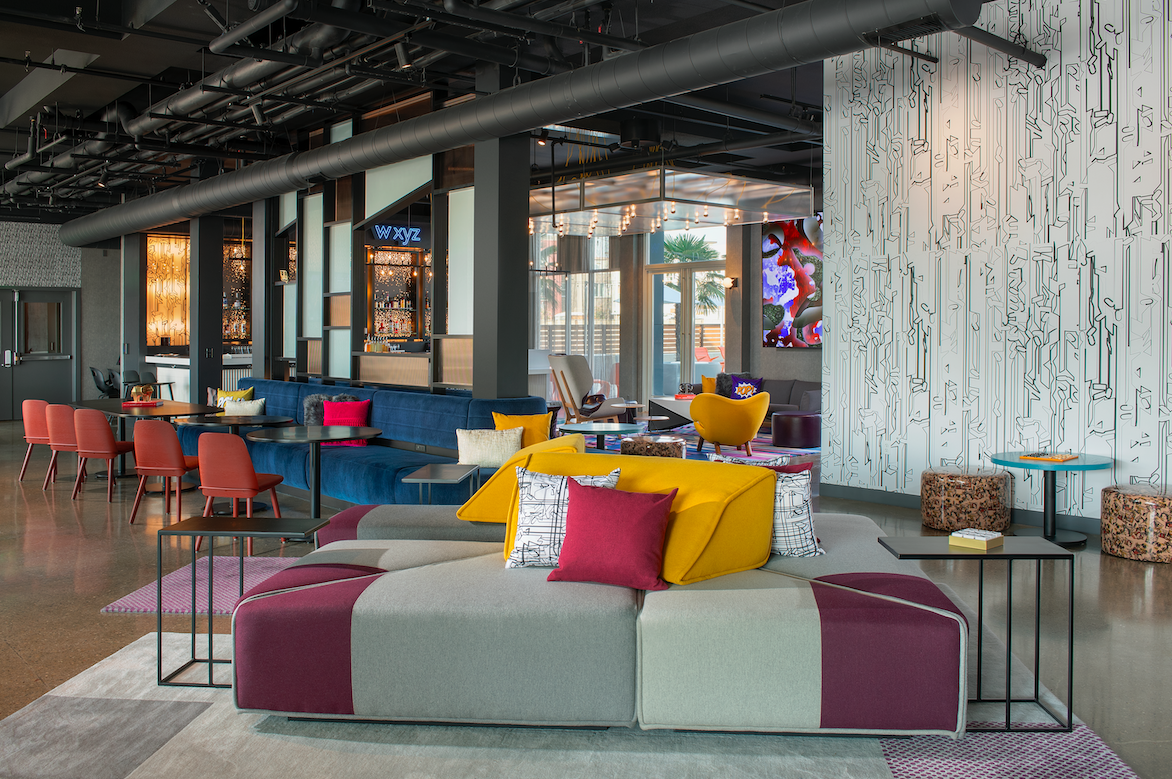 Public spaces and hotels were always a platform to exhibit art. How do you think it affects guests today?
Art in its most basic form has existed since before 70,000 BC. Regardless of where it might be placed. I believe it continues to be an additive layer to any built environment. Art should stimulate, provoke and inspire all the senses; and always to know that every individual, at any age or with any life experience, will process and react in their own way.

How does digital art help this tradition?
The beauty of a digital art program is two-fold. First, it is the ability to cycle through various types of work, and therefore offer greater exposure to multiple voices of creation. The second is the ability to enjoy how the visual can come together with sound and light to create larger experiential moments that envelope in a way that will never be comparable to staring at a static object that is hung on a wall.

After a very challenging year, what do you think is the role of design and art in relation to people's wellbeing?
Now more than ever, art and design will play such a critical role in how people experience life. The responsibility of reassuring people that they are safe and cared for, the challenge of stimulating thoughts and conversation, and the lure of tempting people to see and experience more. The list is endless.
All I know is that after almost a year of being homebound, I am ready to get out there and see and experience it all again!