"Quantum Memories" is Refik Anadol's most technically and conceptually ambitious work to date. Commissioned by the National Gallery of Victoria, the work explores the opportunities presented by artificial intelligence, machine learning and quantum computing to visualise an everchanging large-scale immersive multimedia artwork.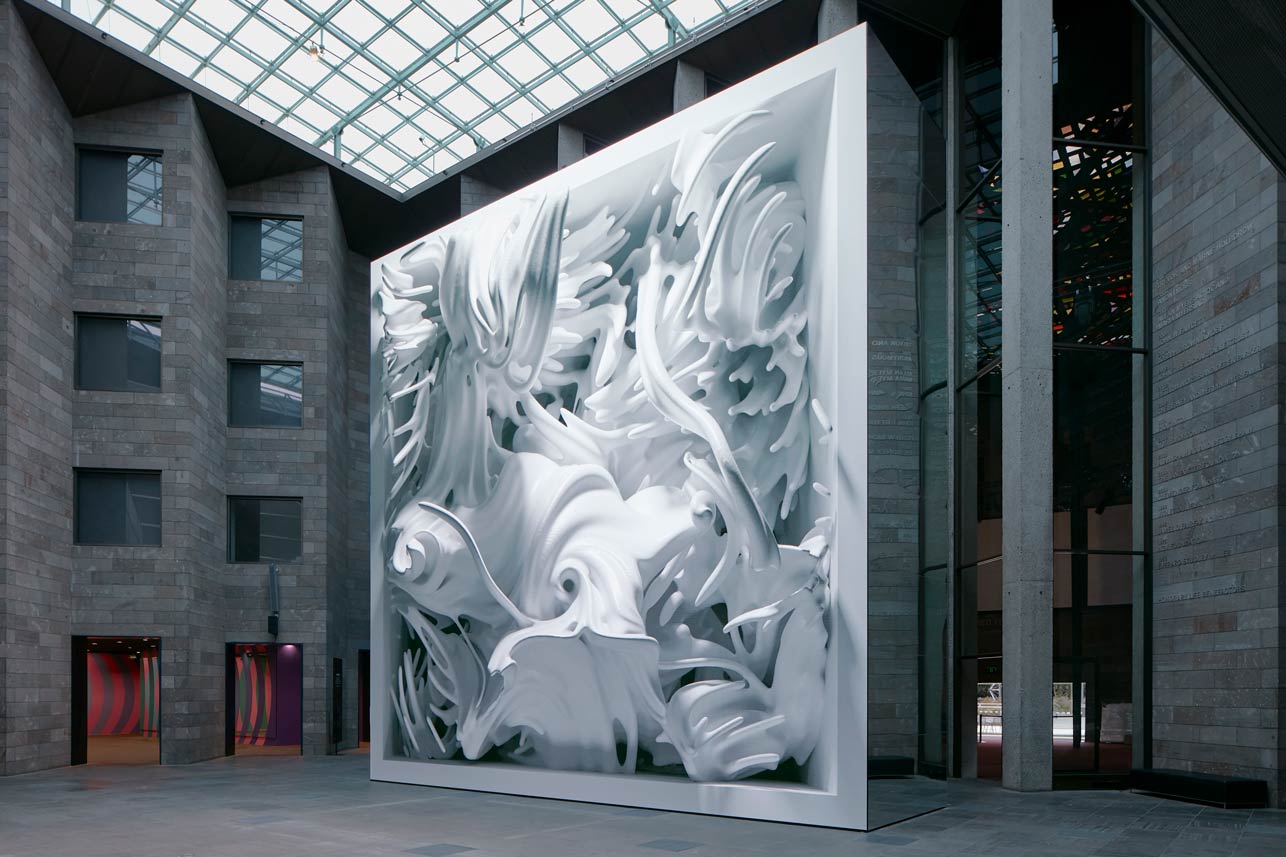 New media artist Refik Anadol has created a body of work that locates creativity at the intersection of humans and machines. His site-specific parametric data sculptures, live audio/visual performances and immersive installations take many forms, while encouraging us to rethink our engagement with the physical world, its temporal and spatial dimensions, and the creative potential of the machine.

In Quantum Memories 2020 Anadol is harnessing a dataset drawn from over two hundred million images linked to nature from publicly available internet resources and processed using quantum computing with machine learning algorithms. Anadol's work uses the data to speculate an alternate dimension of the natural world as a complex cultural entity with memory.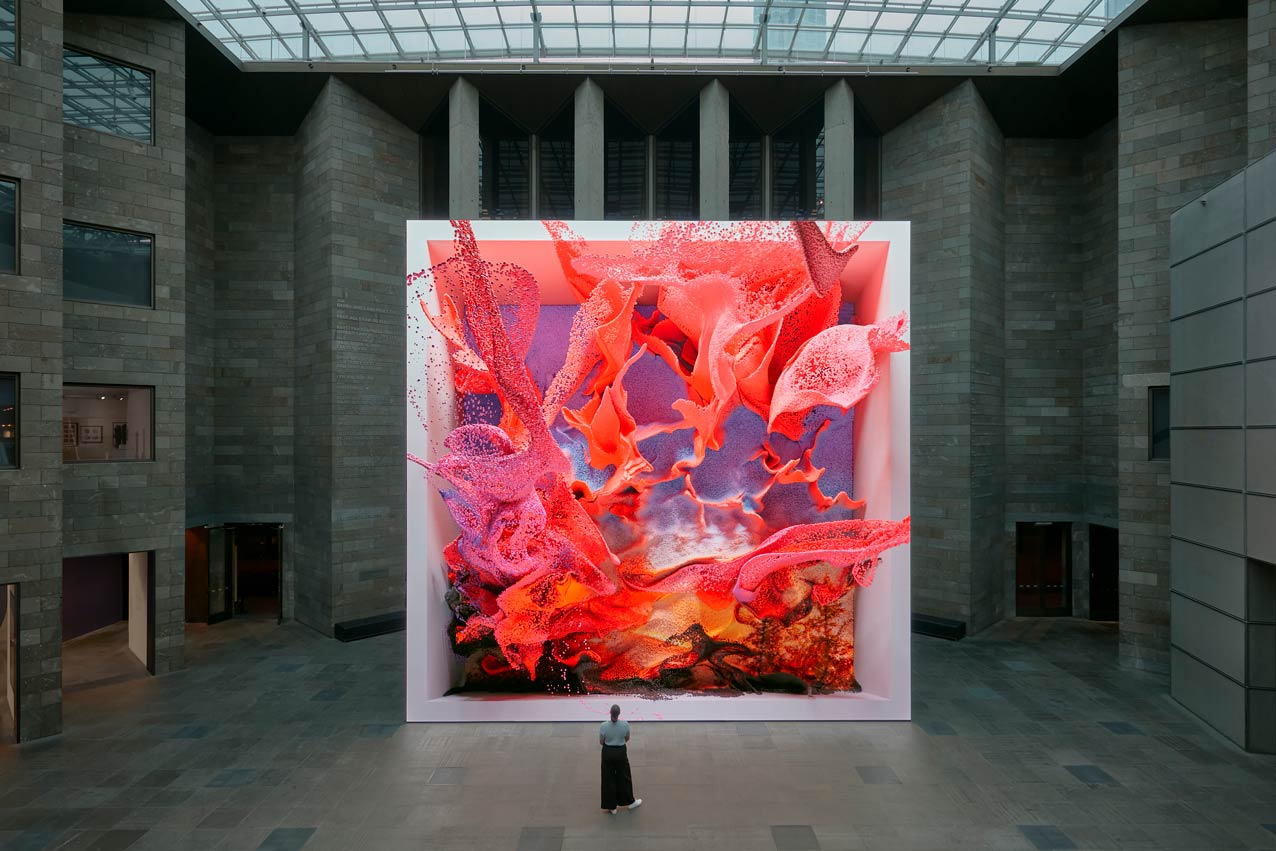 The first true quantum artwork created, Anadol's arresting visuals and accompanying audio are composed in collaboration with a generative algorithm enabled by AI. In taking the data that flows around us as his primary material and the neural network of a quantum mind as his collaborator, Anadol paints with a thinking brush offering us radical visualisations of our digitised memories of the natural realm.
By representing the complexity of our collective memory in the largest digital artwork staged by the NGV, the artist encourages us to imagine the beginning of a quantum computerised mind and its immense potential for the future of art and design.
Refik Anadol Quantum Memories on display in NGV Triennial 2020 from 19 December 2020 – 18 April 2021 at NGV International, Melbourne.