It's always refreshing to walk into an exhibit and to be greeted by video art.  It's even better when you get to the end and realize that that half of the show is comprised of multi-screen moving image works. Such was the case at the 14th Factory LA, a show we were lucky enough to catch right before it closed its doors after after 4 months and over 75,000 visitors.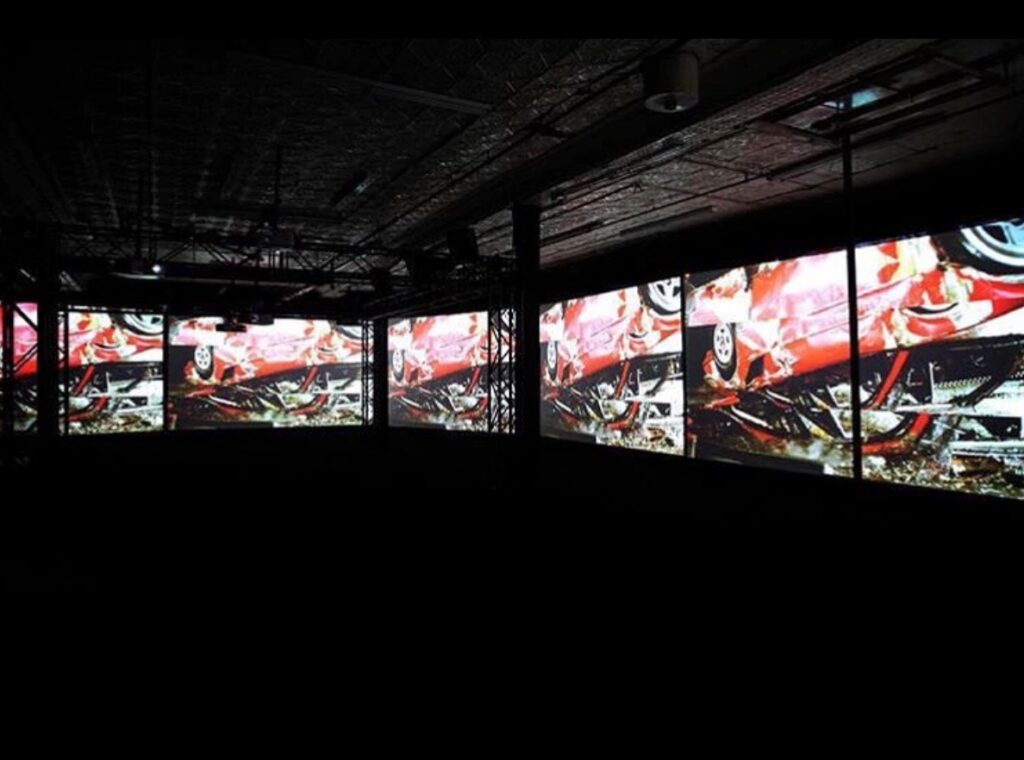 The 14th Factory LA was a monumental, multiple-media, socially engaged art and documentary experience conceived by the Hong Kong-based British artist Simon Birch. Taking over three acres of an empty industrial warehouse and lot on the outskirts of downtown Los Angeles, the location was transformed into a factory where Birch and his 20 creative collaborators worked and manufactured their art, creating an ever-changing immersive environment of 14 interlinked spaces comprised of video, installation, sculpture, paintings and performance.
Keep an eye on Simon Birch, he has some great projects on the horizon. You won't want to miss them.