Curated by Niio Curatorial
These artists bring into focus the complexity of the relation between human and nature, but also the relationship of nature and culture in our current situation. These works undertake and remediates these matters through poetic encounters with nature, and that by simple poetical gestures and a contemplative narrative, insist on a moment of reflection.
The Curatorial Program is dedicated to the idea of displaying curated moving image art in private and public spaces.
Native - The Forest is Everything
This work, so called NATIVE, has a strong performative character in which both artists (sometimes one of them and other times both of them) act as actresses-medium interacting with the natural scenario as if it were a mystical act and an act of knowledge to understand the origins of the human being. NATIVE is a work composed by ten actions, which gather up the essence of this act of initiation of feeling and recognising oneself in nature. The narrative structure of every piece is simple and subtle. Therefore, the speech has a great capacity of poetic and emotional transmission, plenty of senses and metaphors which put the audience in a privileged place used by the only witness: a voyeur, hidden in the bushes, who quietly takes part in an act of initiation encounters between the human being and his already forgotten natural origins.  The artists Irene Cruz and Giovannina Sequeira, have joined in this artistic de-joint venture in order to carry out ten videos about the relationship between the human being and nature, particularly, with the winter forest which stamps a clearly romantic signature.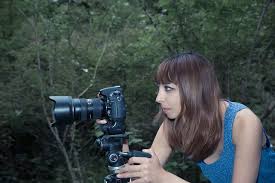 I was born in Madrid in 1987, and have been based in Berlin for the last 5 years. I earned a Dual Degree on Advertisement & Public Relations and Audiovisual Communication at the Universidad Complutense de Madrid. Consequently I got a International Masters Degree in Conceptual Photography and Artistic Creation, alongside a specialized course on Cinematography at EFTI School in Madrid. An avid traveller, I have professionally pursued photography for the last 8 years in different disciplines: video-art, cinematography, VJ and exhibitions. I have been awarded several accolades: AENA de Fotografía, Fototalentos de la Fundación Banco Santander, Premio Iberdrola de Fotografía … and I have exhibited my artworks in different art spaces, galleries, art fairs and festivals worldwide, among which we can highlight: ARCO, Art Madrid, Palais de Tokio (Paris), IVAM (Valencia), Da2 (Salamanca) MIA Milan, Scope (Miami), Project Art Space (NYC), Galería Óscar Román (Mexico)… I combine my personal projects with other more commercially oriented such as working at the Deutsche Oper in Berlin creating Video-Art Pieces, and teaching at private photography schools and universities like UAL (London), Freie Universität (Berlin), Rey Juan Carlos (Madrid)… As cinematographer I have worked mostly in Music videos, short documentaries, commercials and last year I debuted as a DoP of my first feature film, "Diana", directed by Alejo Moreno, which was premiered during the last edition of Festival de Cine de Málaga.
THE WORLD is a video-loop humorously reflecting on the dichotomy of man & nature as well as dealing with the restrictions of the nature of human beings that man wants to overcome while knowing that in some way we´re puppets on a string regarding physical restraints. A landscape of trees is the stage and backdrop for this drama of lights and darks that is only revealed in its body of fun.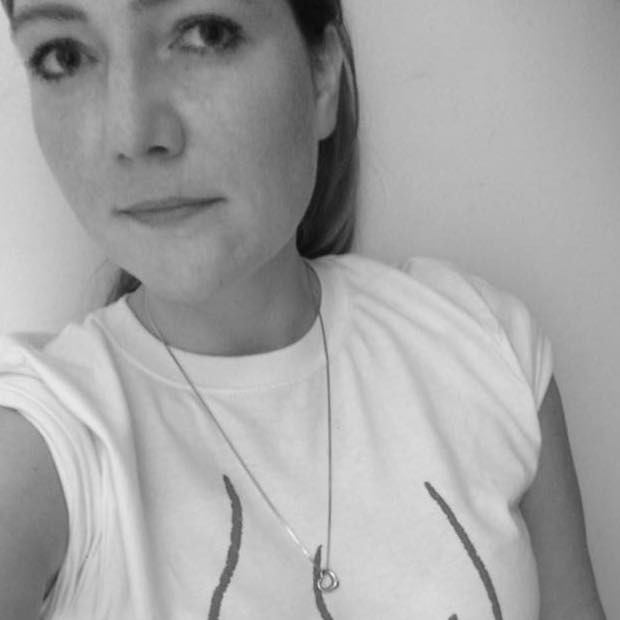 Chrischa Venus Oswald (*1984, Germany) studied Fine Arts at the University of Art and Design in Linz/Austria. In 2007 she received the Diesel New Art Award Austria for photography. She is a multidisciplinary artist and poet whose work has been screened and exhibited internationally, in festivals, group and solo shows. Her videos are also included in the video collection of Manuel de Santaren. Oswald´s work is very interested in relationships, forms of communication as well as the human condition/existential issues and thresholds of emotions and behaviour. She is often, but not solely, working with photography and video with works based on performative or narrative concepts tied to personal experiences, myth(ology) and specific knowledge or stories she comes across through research. She is also curious to switch between the position as performer and observer. Besides her visual artwork Oswald has continually been cultivating a literary practice in different languages (mostly in German, English and lately also in Portuguese). Her poems often preserve fleeting moments and sensual observations or serve as a kind of condensed diary, sometimes narrative, sometimes more encrypted. Recently her writing practice is influencing or becoming part of her visual work in a more direct way, too.
The sea angel has a poetic emblem of the struggle against rising acid levels in the oceans. Sea angels (scientific name: Clione limacina) are only a few centimeters long. Their bodies are transparent, from the orange-red of the digestive apparatus. Arctic ice cap and drift with the current. These fragile-looking creatures "fly" through the water. They are extremely beautiful and delicately elegant. Their existence is enigmatic. They can go almost without food. Until they reach adulthood, Cliones, live with a shell and with their main source of food, Limacina hezlicina. They are directly affected by the acidification of the oceans caused by high levels of CO2 of anthropic origin. The decreasing pH of water prevents calcium from setting, causing the shells of animals to become soft and making them vulnerable by hampering their growth.
Ever since her first works in the 1990 's, Geoffroy has focused on the natural aspect of life: genes, DNA, the mechanisms of reproduction, sperm, etc. Geoffroy's interest in life forms, the bios, is total : the life of plants, animal development, genetic research, the state of the cosmos and the mechanics of black holes. The perspective is threefold. It is cognitive: a proponent of experimental art, which opens the frontiers of meaning, the artist learns as she creates. It is aesthetic: even life forms that seem to have little aesthetic potential can be used to produce images that prompt awareness. 
In "EDF" the Chilean Patagonian landscapes from the "Torres del Paine National Park" are the main protagonists. As the video develops the images are slowly been deleted. The intervention consists in a "monumental black block" that literally blocks the landscape images. What we finally see is similar to the logic of the "fade to black" transition, the difference here is that not only the two-dimensional image fades to black, but also the topography is gradually covered.
One of the main ideas in the project is the problem of digital representation, in the context of what some people calls the "post-photography era", where the images are no longer a representation of reality, but a way of reality itself. The annulation of the geography in the screen is an effort for making a simple visual but symbolically strong intervention that make us aware of the instability of the representational surface.
Nicolás Rupcich (1981, Santiago, Chile) lives and works in Leipzig, Germany. Received his BFA from the Universidad Finis Terrae and his MA from the Universidad de Chile. Between 2013-2015 he did his Meisterschüler studies in Medienkunst at the Hochschule für Grafik und Buchkunst Leipzig. He has exhibited his works mainly in solo and group shows, but also in international video and new media festivals, such as: FILE Festival, Sao Paulo, Brazil. Ars Electronica, Linz, Austria. Transmediale, Berlín, Germany. Loop Festival, Barcelona, Spain, among others. Some of his recent grants and awards: DAAD Scholarship 2012-2015. 1st place in photography prize granted by Galería Patricia Ready, 2014. 2nd prize at FIVA international video festival, Buenos Aires, Argentina, 2015.
Voyage au centre de la terre
Voyage au centre de la terre (Journey to the Center of the Earth) (4K Upscaled) Project in pursuit of Jules Verne's "Journey to the Center of the Earth" and its reinterpretation. "Journey to the Center of the Earth" about Jules Verne's book. I went to visite the place which the book tell about it in Iceland. I represented it in my way. Special thanks : Heida Hardardottir ICELAND 2014/07/20-23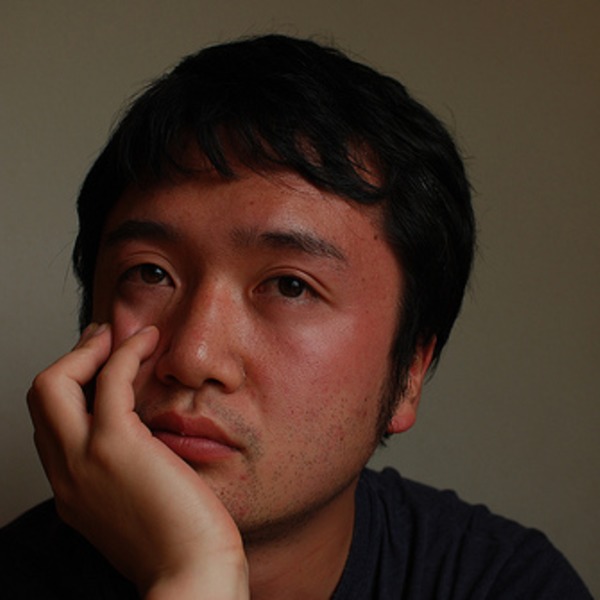 My artworks are site-specific, which is why I travel to many countries around the world. An essential task within my work is to adapt to various lifestyles and social codes. What I have realized ever since being exposed to various conditions is the fact that we humans live in a state of powerlessness and nothingness in the face of nature. Our human existence is a humble one. Yet, that feeling of meaningless is sometimes disrupted by an experience of surprise due to something magnificent. My main goal is to reconstruct the memories of such experiences. Since I have become aware of how little my own existence is, I feel the need to investigate it. This is done by means of comparison: I try to find almost forgotten or lost legends and myths that are hidden somewhere in the world. Ultimately, this is the reason why I continue to undertake those long journeys. Distances have shrunk immensely with the emergence of the Internet. Today, this is how we all share the same news and information. Even national borders have dissolved by means of technology. As a result, not only our private lives but also human society as a whole – including philosophy or fashion – is affected by technology and has changed tremendously. The world of sharing has made our lives convenient. However, we must not forget that the truth is not to be found in knowledge that we borrow but can only be obtained by walking out into the world and look with our own eyes. I am convinced of the fact that anyone's life can be enriched by only once travelling to a far away place. With the artwork created and the observations made, I intend to raise questions. At the same time, I deeply wish that my work encourages people to go out into the world and experience it themselves.