The Hackathon Is Over.
The Niio Art Experience Is Just Beginning
Neural Groove by ZEITGUISED
Everyone whose genius found a home at the Microsoft Israel R&D hackathon is getting a 6 months complimentary subscription to Niio. What better way to thank you for your digital innovation, than the innovation of digital art.
It streams to any screen, transforming every moment
and any space.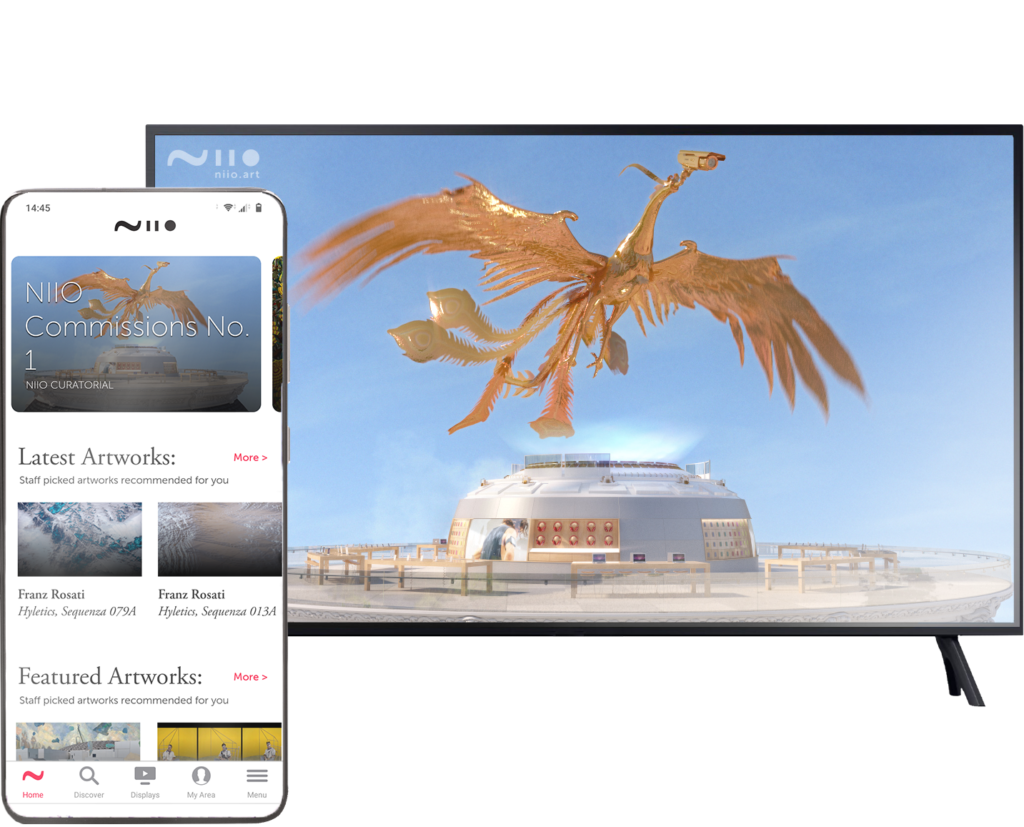 Phoenix by Jonathan Monaghan
7,500 Artists and Galleries. One App.
We've made digital art as easy as digital anything.
Stream or buy art that moves you in the moment and that you want to live with forever.
Discover Microsoft staff picks, and what's trending.
Let us curate or be your own digital art DJ.
Frequently Asked Questions