The screen is ubiquitous in today's society. It's used for almost everything we do. It's in our homes. Our hands. Our streets. And our places of work. Over the past 16 years I have been working with a group of artists that have embraced the screen as an artistic medium. I have placed artworks on screens in hundreds of locations around the world. With the advancements of technology and computational power artists are further embracing these new media art forms and delivering stunning, thought-provoking moving image works. These dynamic artworks can represent almost all categories of existing art. For the debut NIIO commissions I selected a group of artists to create new video works specifically for the NIIO platform. The artists present a range of conceptual directions with new modes of movement using the latest technologies merged with traditional art-making sensibilities.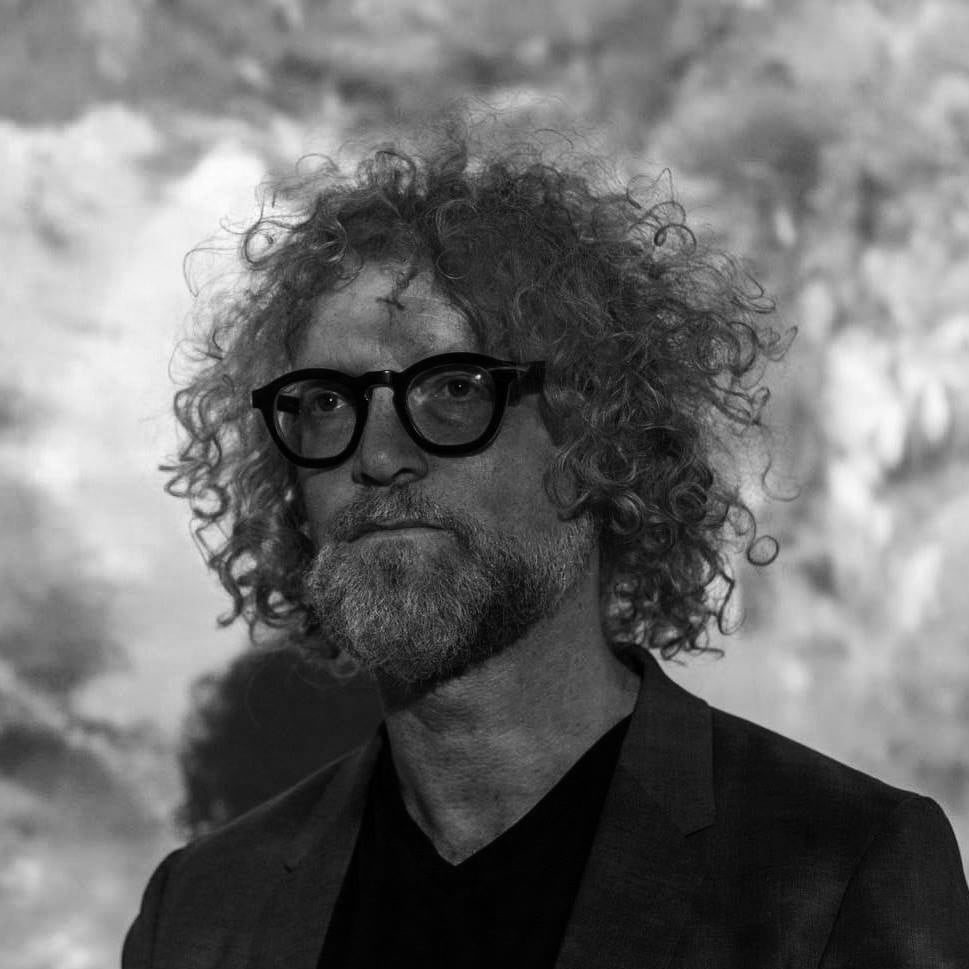 Founder/Director bitforms gallery
Steven Sacks is the founder and director of bitforms gallery, considered one of the leading galleries in the world focusing on new media. Founded in 2001, the gallery represents established, mid-career, and emerging artists critically engaged with new technologies. Spanning the rich history of media art through its current developments, the gallery's program offers an incisive perspective on the fields of digital, internet, time-based, and new media art forms. Supporting and advocating for the collection of ephemeral, time-based, and digital art works since its founding, bitforms gallery artists are in the collections of the Museum of Modern Art, New York; Tate Modern, London; the Solomon R. Guggenheim Museum, New York; the Smithsonian American Art Museum, Washington, D.C.; the National Portrait Gallery, Washington, D.C.; Center for Art and Media (ZKM), Karlsruhe; Centre Pompidou, Paris; Victoria and Albert Museum, London; Stedelijk Museum, Amsterdam; and Borusan Contemporary, Istanbul, among other institutions internationally.
Camouflage a series of algorithmic paintings by Quayola. Camouflage investigates the ways in which nature is observed and synthesized by machines. Employing custom computer software, natural landscapes are analysed and manipulated to become new abstract formations.
Camouflage a series of algorithmic paintings by Quayola. Camouflage investigates the ways in which nature is observed and synthesized by machines. Employing custom computer software, natural landscapes are analysed and manipulated to become new abstract formations.
Quayola
employs technology as a lens to explore the tensions and equilibriums between seemingly opposing forces: the real and artificial, figurative and abstract, old and new. Constructing immersive installations, often at historically significant architectural sites, he engages with and reimagines canonical imagery through contemporary technology. Hellenistic sculpture, Old Master painting, and Baroque architecture are some of the historical aesthetics that serve as a point of departure for Quayola's abstract compositions. His varied practice, all deriving from custom computer software, also includes audiovisual performance, video, sculpture, and works on paper.
In Cézanne Unfixed, the relationship between the painting and the museum in the installation photograph is blurred. In his time, Cézanne was influenced by developments in science to challenge the ways of modelling space and volume, and this artwork continues that work. The brushstrokes of Cézanne break from their canvases to inhabit the spatial dimensions of the museum while the architecture flattens into the surface of the image plane. While old barriers are fractured, new barriers are created in the medium of this artwork, the digital video file.
Close to Infinite, is a meandering journey through landscapes suspended in various states of decomposition. Architectural ruins are draped in withering flowers, leaves and foliage. The cycle of desolate scenes is a reflection on our mortality and the impermanence of structure and material.
Joe Hamilton (b. 1982 Tasmania) makes use of technology and found material to create intricate and complex compositions online, offline and in-between. His recent work questions our established notions of the natural environment within a society that is becoming increasingly networked. Hamilton holds a BFA from the University of Tasmania and an MA from RMIT in Melbourne. His work has been included in recent group exhibitions at The Moving Museum Istanbul, The Austrian Film Museum, Kunsthalle Düsseldorf and The New Museum in New York.
Fire Mountain is a digital animation from Ludy's ongoing series, Clouds (2011 – present). This series employs computer imaging programs to generate animated paintings. Dozens of painterly compositions are layered to create tangible textures, referencing the desire for virtuality to manifest physically.
Sky Ruby is digital animation from the ongoing series Clouds (2011 – present) by Sara Ludy. These works employ computer imaging programs to generate animated paintings. Through glassy textures and interwoven forms, Sky Lapis and Sky Ruby evoke the amorphous landscapes found in Ludy's oneiric VR environments.
Sara Ludy's practice investigates the confluence of the physical and virtual. Her works include video, sound, animation, virtual reality, websites, audiovisual performance, sculpture, photography, painting, and installation.
Transference explores personal identity and the mutability of the self. The raw materials are all of the frames in Ingmar Bergman's 1966 film Persona that contain a face, imperfectly extracted by a computer-vision system. Each frame is distorted through a loss of information to obscure the distinct identity of each face — to compress and flatten individuality.
Bibliography is a simulated information archive, specifically the transfer of information from printed to software formats. It scans through the set of books from the artist's personal collection that have been fundamental to shaping his understanding of the history and theory of information, media arts, and how culture and technology intersect.
Casey Reas is an artist and educator who lives in Los Angeles. His software, videos, installations, and prints, have been featured in numerous solo and group exhibitions at museums and galleries in the United States, Europe, and Asia. His work varies from small works on paper to building-scale software installations and he balances solo work in the studio with collaborations with architects and musicians. Reas is a professor at the University of California, Los Angeles. He holds a masters degree from the Massachusetts Institute of Technology in Media Arts and Sciences as well as a bachelors degree from the College of Design, Architecture, Art, and Planning at the University of Cincinnati. With Ben Fry, Reas initiated Processing in 2001.
Referencing the iconic medieval imagery of a unicorn in captivity, No Longer Dead follows a psychedelic unicorn walking within an empty gray space resembling a photo studio. This ambiguous backdrop is populated with vignettes depicting security checkpoints, consumer electronics and baroque palaces. The work is a critical reflection of contemporary life, suggesting a type of captivity within modern consumer culture and the security state.
The Phoenix and the Medusa
The mythological Phoenix is rendered as a golden chimera, its head replaced with an ominous surveillance camera. The bird meets its inevitable demise above a consumer-electronics store, perched above a jellyfish-like creature composed of intricate Beuax-Arts architecture, hovering gracefully among the clouds. Trapped in a contentiously looping cycle, the work alludes to the cycles of destruction and creation of modern capitalism.
Jonathan Monaghan works across print, sculpture, and video installation. His work challenges the boundaries between the real, the imagined, and virtual. Drawing on a wide range of sources, from science fiction to Baroque architecture, he creates bizarre, yet compelling narratives and imagery with the same high-end technology used in Hollywood or by video game designers. His work has been exhibited internationally, including solo exhibitions at bitforms gallery in New York, Spazio Ridotto in Venice, and Market Gallery in Glasgow. Group exhibitions include New Frontiers at the Sundance Film Festival, The Minneapolis Institute of Art, and Postmasters Gallery.