Curated by Niio Curatorial
These artists bring into focus the complexity of the relation between human and nature, but also the relationship of nature and culture in our current situation. These works undertake and remediates these matters through poetic encounters with nature, and that by simple poetical gestures and a contemplative narrative, insist on a moment of reflection.
The Curatorial Program is dedicated to the idea of displaying curated moving image art in private and public spaces.
Darkness yields to light, death yields to life; Israeli-born artist Dana Levy's The Wake is a meditation on duality. Shot in the Entomology Department at the Carnegie Museum of Natural History in Pittsburgh, Levy released 100 monarch butterflies into the darkened corridors of department's collections. Carefully mounted, preserved, and categorized specimens create a haunting stillness that is disrupted by an almost dreamlike awakening of butterflies on cases, drawers, and cabinets. Soon the entire collection seems to slowly return to life with movement and fight. The Wake explores subjects such as order and chaos, life and death, memory and nostalgia, archives, history, man's relationship with nature, and dynamic reawakening. The stillness of the collection's corridors bears silent witness to the passage of time: "A new life enters where one has left". The ephemeral lives of these fragile insects come to represent our own inherent fragility, our desire to control and to be free, to fnd order and beauty in the chaos.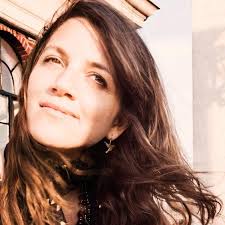 Dana Levy was born in Tel Aviv, Israel and lives and works in New York. She earned her MA in Electronic Imaging at Duncan of Jordanstone College of Art Dundee, Scotland and her BA from Camberwell Art College London where she concentrated on moving image. Her work has been screened and exhibited in venues such as Tate London, Tribeca Film Festival, Wexner Center of Art, Johannes Vogt Gallery NYC, Bass Museum, FL Invisible Exports Gallery NYC, MOCA Cleveland, Israel Museum, Harn Museum FL, and Neuberger Museum in NY, Screen City Biennial Stavanger, the Biennial of Contemporary Art of Cartagena and EVA International Biannual Ireland. She has had solo shows including at The Israel Museum 2015, Petach Tikva Museum of Art 2014, CCA Tel Aviv in 2012, Nicelle Beauchene Gallery in 2010. In 2017 she received the City of Budapest Talent Award, in 2013 the Beatrice Kolliner Artist Award, In 2010 the Dumbo Arts Festival best studio award, in 2008 Young Israeli Artist Award, and in 2006 Hamburg Short Film festival jury award. She participated in many residencies such as AIRIE Everglades, Wave Hill Workspace, LMCC Workspace, Le Havre Regards-Croisés, Art Omi, I-Park, and Triangle Arts Association NY.
In "EDF" the Chilean Patagonian landscapes from the "Torres del Paine National Park" are the main protagonists. As the video develops the images are slowly been deleted. The intervention consists in a "monumental black block" that literally blocks the landscape images. What we finally see is similar to the logic of the "fade to black" transition, the difference here is that not only the two-dimensional image fades to black, but also the topography is gradually covered.
One of the main ideas in the project is the problem of digital representation, in the context of what some people calls the "post-photography era", where the images are no longer a representation of reality, but a way of reality itself. The annulation of the geography in the screen is an effort for making a simple visual but symbolically strong intervention that make us aware of the instability of the representational surface.
Nicolás Rupcich (1981, Santiago, Chile) lives and works in Leipzig, Germany. Received his BFA from the Universidad Finis Terrae and his MA from the Universidad de Chile. Between 2013-2015 he did his Meisterschüler studies in Medienkunst at the Hochschule für Grafik und Buchkunst Leipzig. He has exhibited his works mainly in solo and group shows, but also in international video and new media festivals, such as: FILE Festival, Sao Paulo, Brazil. Ars Electronica, Linz, Austria. Transmediale, Berlín, Germany. Loop Festival, Barcelona, Spain, among others. Some of his recent grants and awards: DAAD Scholarship 2012-2015. 1st place in photography prize granted by Galería Patricia Ready, 2014. 2nd prize at FIVA international video festival, Buenos Aires, Argentina, 2015.
Refik Anadol's latest project on the materiality of remembering. Melting Memories offered new insights into the representational possibilities emerging from the intersection of advanced technology and contemporary art. By showcasing several interdisciplinary projects that translate the elusive process of memory retrieval into data collections, the exhibition immersed visitors in Anadol's creative vision of "recollection." "Science states meanings; art expresses them," writes American philosopher John Dewey and draws a curious distinction between what he sees as the principal modes of communication in both disciplines. In Melting Memories, Refik Anadol's expressive statements provide the viewer with revealing and contemplative artworks that will generate responses to Dewey's thesis. Comprising data paintings, augmented data sculptures and light projections, the project as a whole debuts new advances in technology that enable visitors to experience aesthetic interpretations of motor movements inside a human brain. Each work grows out of the artist's impressive experiments with the advanced technology tools provided by the Neuroscape Laboratory at the University of California, San Francisco. Neuroscape is a neuroscience center focusing on technology creation and scientific research on brain function of both healthy and impaired individuals.
Iselin Linstad Hauge (b.1981) works with film, text, photography and performance. Her work aims to develop a more sensitive awareness, highlighting the relationship between society and nature, with emphasis on the human-animal interaction. Hauge's work has been exhibited at film festivals and galleries around the world, including Nordic Outbreak in N.Y., Hors Pistes at Centre Pompidou Paris, Moscow International Film Festival and the Museum of Contemporary Art in Oslo. Hauge was educated at the European Film College in Denmark, the National Academy of Arts in Oslo, and the masters program in film at Valand Academy in Gothenburg. She has since 2009 been co-editor and publisher of the nordic art publication Spesial Nord.
The sea angel has a poetic emblem of the struggle against rising acid levels in the oceans. Sea angels (scientific name: Clione limacina) are only a few centimeters long. Their bodies are transparent, from the orange-red of the digestive apparatus. Arctic ice cap and drift with the current. These fragile-looking creatures "fly" through the water. They are extremely beautiful and delicately elegant. Their existence is enigmatic. They can go almost without food. Until they reach adulthood, Cliones, live with a shell and with their main source of food, Limacina hezlicina. They are directly affected by the acidification of the oceans caused by high levels of CO2 of anthropic origin. The decreasing pH of water prevents calcium from setting, causing the shells of animals to become soft and making them vulnerable by hampering their growth.
Ever since her first works in the 1990 's, Geoffroy has focused on the natural aspect of life: genes, DNA, the mechanisms of reproduction, sperm, etc. Geoffroy's interest in life forms, the bios, is total : the life of plants, animal development, genetic research, the state of the cosmos and the mechanics of black holes. The perspective is threefold. It is cognitive: a proponent of experimental art, which opens the frontiers of meaning, the artist learns as she creates. It is aesthetic: even life forms that seem to have little aesthetic potential can be used to produce images that prompt awareness. 
Enaction#1 is an audiovisual narration. It is the staging of an organic form that produces its own world through the perception and movements of its own body. Fluids connects the organic form to the environment. The organism questions the environment both by delimiting it as liquid space and sound: sensory and motility define a world that becomes real only when it is lived. The living form is an actual element and narrated in all of the mutations assumed through the shooting of each evolutionary phase obtained by exploiting principles of physics (non-Newtonian fluids) and chemistry. The fragments of liquid bodies narrate the organic form's life experience. Its own changes define the sound field and become sound themselves –the result of long field recordings, recordings of an organ and digital synthesis. Enaction#1's sequencing of selected colors represents the different ages of organic form which constantly regenerate and every phase of life that closes prelude to the next one. In Enaction#1 the organic form has been created using both non-Newtonian fluids – fluids that change their resistance depending on the applied force stimulated by inaudible frequencies and material elements that change shape depending on water temperatures. The final result is a digital modulation of a process "analogical" to its origin. Each organic and material shapes shown in the films are the result of the shooting of existing organisms. Any forms were not created digitally.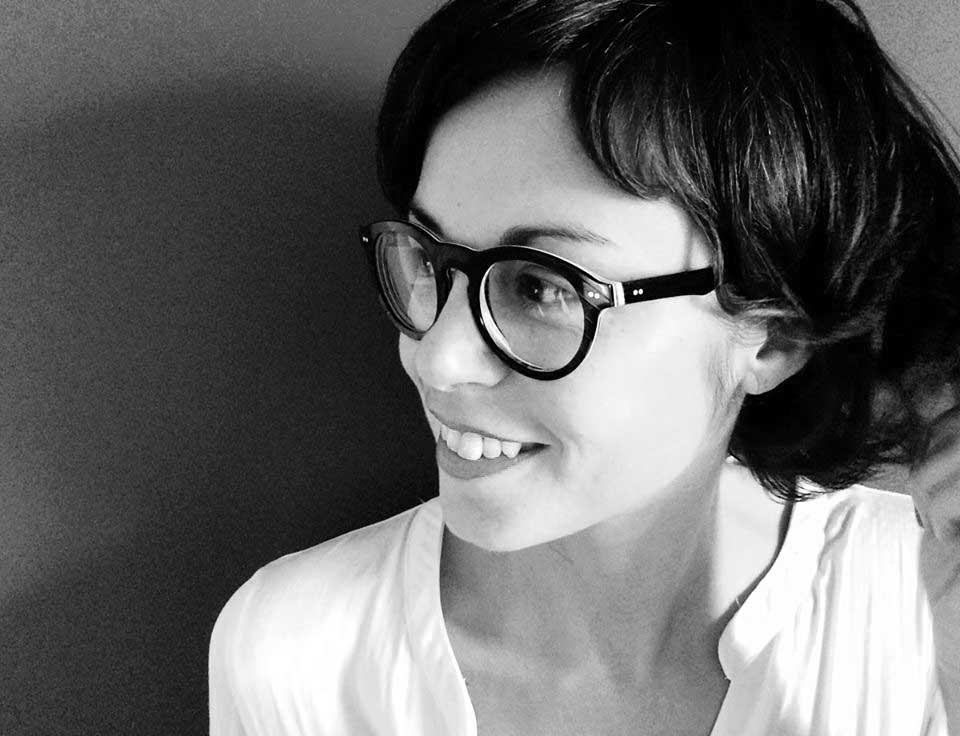 Carlotta Piccinini (1979) is an Italian documentary filmmaker, author and video artist since 2008. She has always worked in a transversal way, moving from creative documentary, video art, interactive art up to her recent experiences in the field of fiction. She directed documentaries, experimental movies, fiction movie, music video, social advertising and commercials and she worked for TV documentary productions as author. Since 2010 she is a member of Elenfant Film, film production company based in Bologna, Italy. "Enaction" (2013 – current, 3 films x 10 mins; contemporary video art) – is a cross over video art project in three acts, that integrates art and science, focused on the interplay between visual and sound, enhanced by the use of new technologies to develop new stylist and narrative codes. It won the Celeste Prize for contemporary Art in Italy (2014) and it was presented in several festivals and museums, including the Schusev State Museum of Architecture (Moscow), File Festival (São Paulo, Brazil) Ende Tymes 1V// Festival of Noise and Experimental Liberation (New York, USA), and European festival Listening Cities (Lyon, France), CANCAN Exhibition – LemoArt Gallery (Berlin, Germany), FILMIDEO – 12th Annual Film and Video Screenings (Newark, USA), Videomedeja (Novi Sad, Serbia). In 2015 she was selected as video artist to exhibit for the worldwide project UNESCO Creative Cities Network (B-Seite Festival-Mannheim, Germany). "El Hijo de Fatima" (2017, 12 mins; fiction) is her first fiction film as director and author. The film was part of the 6 episodes Web-series "13.11" a fiction project about global citizenship and human rights education in six European countries: Italy, France, Spain, Portugal, Germany, Latvia. 
THE WORLD is a video-loop humorously reflecting on the dichotomy of man & nature as well as dealing with the restrictions of the nature of human beings that man wants to overcome while knowing that in some way we´re puppets on a string regarding physical restraints. A landscape of trees is the stage and backdrop for this drama of lights and darks that is only revealed in its body of fun.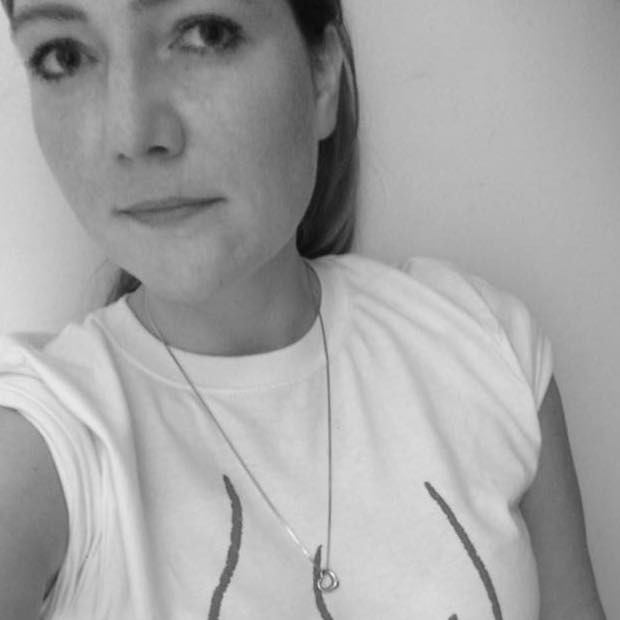 Chrischa Venus Oswald (*1984, Germany) studied Fine Arts at the University of Art and Design in Linz/Austria. In 2007 she received the Diesel New Art Award Austria for photography. She is a multidisciplinary artist and poet whose work has been screened and exhibited internationally, in festivals, group and solo shows. Her videos are also included in the video collection of Manuel de Santaren. Oswald´s work is very interested in relationships, forms of communication as well as the human condition/existential issues and thresholds of emotions and behaviour. She is often, but not solely, working with photography and video with works based on performative or narrative concepts tied to personal experiences, myth(ology) and specific knowledge or stories she comes across through research. She is also curious to switch between the position as performer and observer. Besides her visual artwork Oswald has continually been cultivating a literary practice in different languages (mostly in German, English and lately also in Portuguese). Her poems often preserve fleeting moments and sensual observations or serve as a kind of condensed diary, sometimes narrative, sometimes more encrypted. Recently her writing practice is influencing or becoming part of her visual work in a more direct way, too.