Novembre Numérique, the digital cultures festival presents:
---
Institut Français x Niio Digital Art Experience
We're delighted to present the exclusive moving image art catalog curated for Institut Français. The artworks were created by leading French artists. The Institut Français x Niio Art Exclusive Catalog is dedicated to new media art, aiming to inspire people everywhere through meaningful art moments.
To create a digital art experience in your local Institut Français branch, contact a Niio Art Advisor.
Niio is the leading platform for digital art with a community of more than 5000 artists and galleries from all over the world, turning every black screen into digital art canvases. With over 15,000 artworks to choose from, Niio can transform any space with beautiful moving images, and inspire people everywhere.
Your presence is no longer required, 2018
Video Art / Film, Edition of 5
A vision. That of a world inhabited only by birds. There isn't a soul left. But after all, our presence is no longer required.
This short was film in the Pacific island of New-Caledonia. In this place the ecosystem is very fragile and has already been modified a lot. Animals and plants were introduced, sometimes with a purpose in mind and sometimes unknowingly. Mountains are peeled off to extract the nickel. This video imagines a future deprived of humans were birds watch over the empty spaces left. The beautiful peacocks enjoy this freedom as we listen to the cacophony of the Common Myna.
Video Art / Film, Edition of 10
EN «
Assembly line » is a set of videos. The fruits are brought up one after the other on this table where the gestures, like a perfectly fit choreography, follow mechanically. To remove, we must put in the fruit and vice versa. Fingers and hands become animated, twisted and deformed to produce each new exotic fruit.
FR «
Chaîne de montage » est une série de vidéos. Les fruits sont remontés les uns après les autres sur cette table où les gestes, telle une chorégraphie millimétrée, se succèdent mécaniquement. Pour enlever, il faut remettre dans le fruit et inversement. Les doigts et les mains s'animent, se tordent et se déforment pour parvenir à fabriquer chaque nouveau fruit exotique.
Alexandre Erre lives and works between France and New-Caledonia. He was born in 1990 in Nouméa where he lived for about 17 years. He studied at the École Supérieure d'Art et Design de Grenoble and then at École Nationale Supérieure d'Arts de Paris-Cergy. Through the use of installations, sculptures, videos, photographs, interventions in public spaces, performances and engraving, he dissects the codes and norms to question and create memories, tales and fictions. Alexandre Erre's practice revolves around his native island, New-Caledonia, and broadly speaking around the processes of exoticization, racializing, gendering, domination or cultural hierarchy. His questioning, at the crossroads of gender, sexuality and community, leans on his personal background and summons his insularity and his diasporic status
According to Wikipedia, a "soundscape is the component of the acoustic environment that can be perceived by humans." My soundscapes are the exact opposite. It's not the sounds that make up landscapes, but the landscapes that compose sounds. Differences in color, brightness, or saturation create audiovisual scores that give augmented realities to the panoramic photographs used.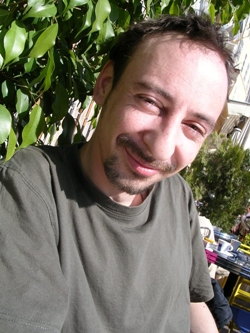 Jean-Michel Rolland is a French artist born in 1972. A long time a musician and a painter, he brings together his two passions – the sound and the image – in digital arts since 2010. Through video art works, generative art, audiovisual performances and interactive installations, he questions the temporality, a genuine fourth dimension inherent to moving image, as well as the duality between his two favorite mediums, the sound and the visual. His formal research is guided by the desire to reveal the intrinsic nature of our perceptual environment and to twist it to better give new realities to the world around us. His works, always very experimental, are a reflection of the sometimes unexpected internal world of their author and are however the object of an important diffusion abroad. Several have been rewarded for their originality, by Digital Graffiti in Miami (USA), Multimatograf (Russia), dokumentART (Germany and Poland), the University of North Carolina (USA), Festival do Minuto (Brazil), Artaq (France) and The International Video Art Review (Poland). Convinced that dematerialization of the digital arts is more a strength than a weakness, he leaves access to most of his productions on his website: http://franetjim.free.fr
Moving Image, Edition of 3
The Web was introduced during the last century as something immaterial, « in the clouds ». But the network is made of a heavy material infrastructure, cables from one continent to another and data centers that concentrate Internet data. « Horizon » is an endless traveling in photographs found on the web representing the corridors of these data centers. These images show a classical albertinian perspective. The eye moves it while remaining paradoxically immobile.
Neural Landscape Network, 2016
Moving Image, Edition of 3
A software learns to reproduce the surface of the Earth with satellite photos. Disturbances in his memory intervene in the image and produce a new abstract surface mixing human and non-human lines.
Moving Image, Edition of 3
The artist's fingerprint is used to create a topography with a videogame engine. The software covers this unique glacial space randomly. Fonds D'Art Contemporain de la Ville de Paris, Air France Collections privées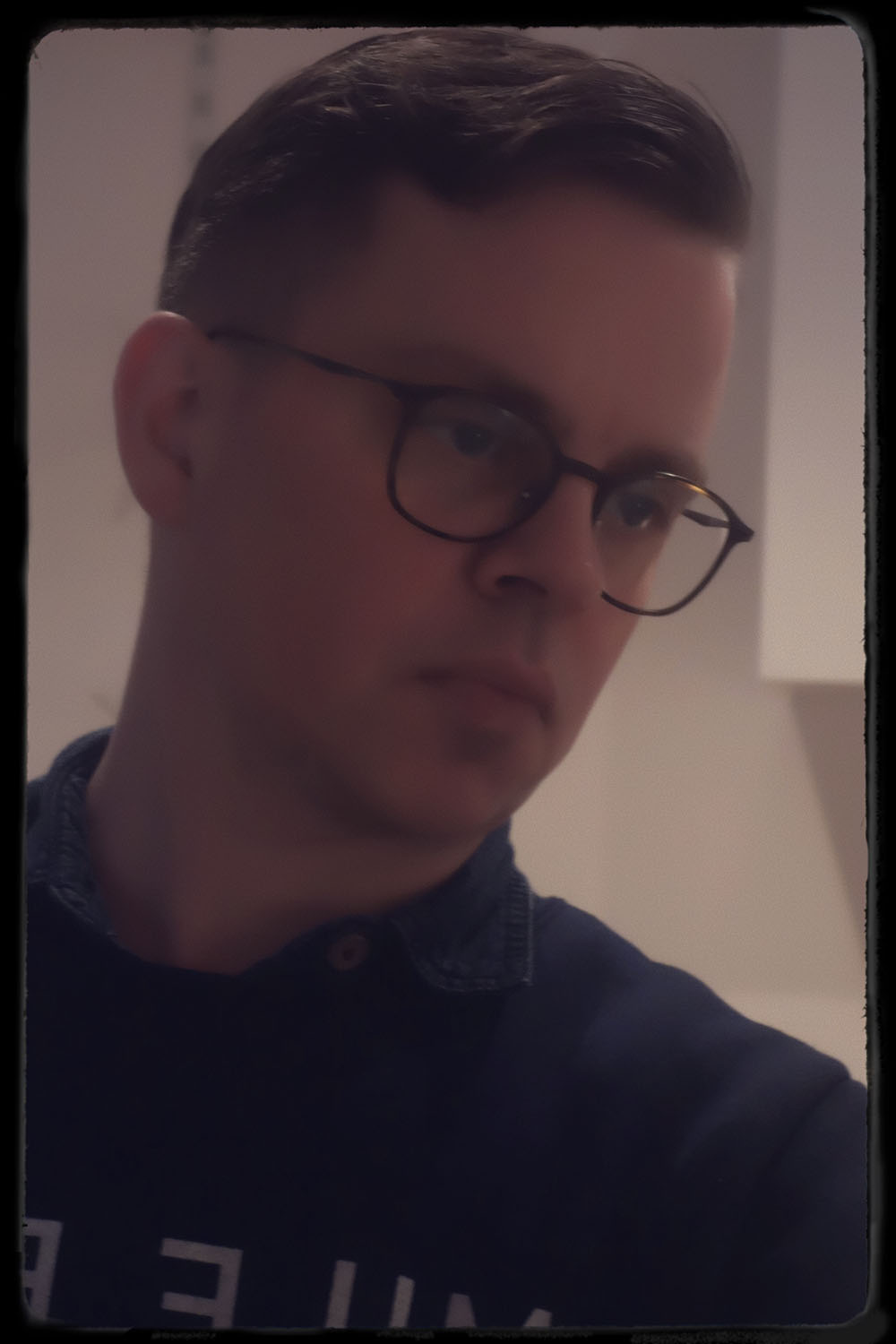 Born in 1971 in Paris, France. Lives and works in Paris and Montreal. Technologies, and in particular the Internet, are an important source of reflection for Gregory Chatonsky. Shaping the paradoxes of the network and the discrepancies between its technological and existential dimensions could summarize a research that unfolds on several mediums : installation, video, photography, writing, drawing and sculpture. His works could evoke infinite spaces in which the fragmentation of attention reigns. The network becomes a world in itself where the boundaries between technology and the human being become blurred. His practice attempts to draw the outlines of a new imaginary whose invention would be technical. Grégory Chatonsky has participated in numerous solo and group exhibitions in France, Canada and abroad, including Imprimer le monde en 2017, at the Centre Pompidou, Capture : Submersion in 2016, at Arts Santa Mònica Barcelona, Walkers: hollywood afterlives in art in 2015, Museum of the Moving Image in New York, Telofossils in 2013, at the Museum of Contemporary Art in Taipei, Erreur d'impression in 2012, at the Jeu de Paume. In 1994 he founded Incident.net, one of the first netart collectives. He has taught at Le Fresnoy (2004-2005), at UQAM (2007-2014) and is an artist-researcher at the École Normale Supérieure de Paris
The sea angel has a poetic emblem of the struggle against rising acid levels in the oceans. Sea angels (scientific name: Clione limacina) are only a few centimeters long. Their bodies are transparent, from the orange-red of the digestive apparatus. Arctic ice cap and drift with the current. These fragile-looking creatures "fly" through the water. They are extremely beautiful and delicately elegant. Their existence is enigmatic. They can go almost without food. Until they reach adulthood, Cliones, live with a shell and with their main source of food, Limacina hezlicina. They are directly affected by the acidification of the oceans caused by high levels of CO2 of anthropic origin. The decreasing pH of water prevents calcium from setting, causing the shells of animals to become soft and making them vulnerable by hampering their growth.
Ever since her first works in the 1990 's, Geoffroy has focused on the natural aspect of life: genes, DNA, the mechanisms of reproduction, sperm, etc. Geoffroy's interest in life forms, the bios, is total : the life of plants, animal development, genetic research, the state of the cosmos and the mechanics of black holes. The perspective is threefold. It is cognitive: a proponent of experimental art, which opens the frontiers of meaning, the artist learns as she creates. It is aesthetic: even life forms that seem to have little aesthetic potential can be used to produce images that prompt awareness. And it is inclusive: putting the bios at the heart of the creative process means that the artist will inevitably identify with the object she is working on. For some of her pieces, Geoffroy does work that is close to that of the naturalist, the geologist, the climatologist or the researcher in the earth sciences, the difference being that in her case it is all about "poetics", about giving natural life aesthetic form. The artist never forgets her twofold imperative: to create, certainly, but also to edify. How do we speak of global warming, rising acid levels in the oceans, rampant deforestation, the inexorable advance of anthropization and the negative effects on what little remains on our Earth of the Climax? Ad how, to be clear, do we do this visually with images?
Video Art / Film, Edition of 6
Genesis short film draws inspiration from the biblical narrative of the creation of the world, as recounted in the Book of Genesis. Through pictorial, sculptural, theatrical and cinematographic means, the main and only character symbolically "recreates" day by day the act of creation. The empty space is populated through the painting of flora and fauna followed by man's use of it, which ends in destruction. The grand and wonderful acts of the biblical creation story – as large as the universe itself – are translated here to an intimate scale, to images both near and familiar: The world is the familial space, the celestial globes are lamps, the flora are represented by house plants, the fauna by a cat and a bird; it is the creation of the world and its destruction in a nutshell.
Platnic made use of the biblical creation narrative due to its fundamental status in, at least, the Western civilization. Platnic extricated from it the characteristic Western terminology that still shapes our understanding of the world and the constructs of our society, and opposes to it images from the natural world. The individual is facing the world or authority, and is not aware of his power and his responsibility. He is a prisoner of a language and a culture that conceptualize a priori his ways of observing and understanding his surrounding, that rigidify certain possibilities and exclude others. He is condemned to a fragmentary, culture-dependent understanding.
After "Self Portrait with Chinese Lantern", 2020
Moving Image, Edition of 6
This video work is inspired by the artist Egon Schiele, Platnic released in 2020 his new body of works "Bordermine" in which he is the model of most of the works. Based mostly on Schiele's drawing "Self Portrait with Physalis", Platnic operates a change of perspective, extricating himself from his usual artistic approach to face the fragility of his human condition.
Self Portrait in Red, 2010
Video Art / Film, Edition of 6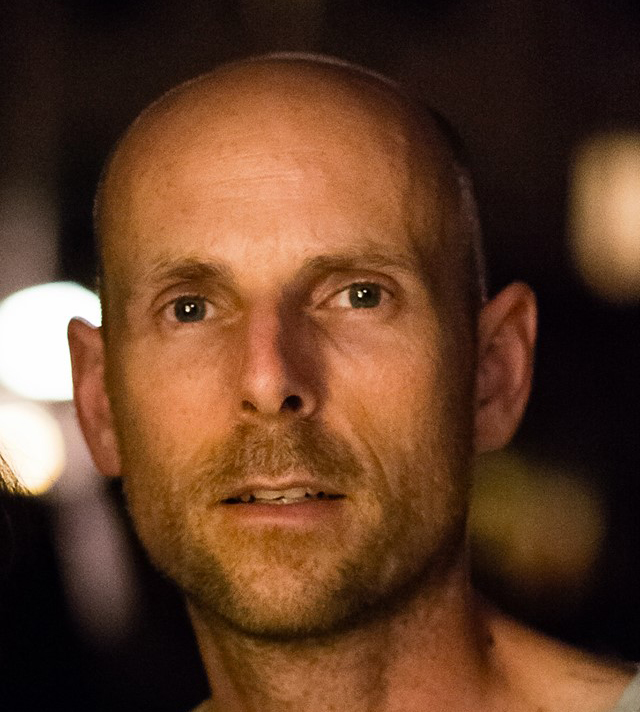 Michel Platnic (1970), born in France, moved to Israel at 28 where he found his artistic voice. Realizing his inclination towards the Fine Arts, Platnic graduated in 2010 with honors in Fine Arts from the Midrasha School of Art in Israel. That very year, he received the Shpilman Grant for Excellence in Photography and was selected by ST-ART, an incubator project for young artists. In 2013, he joined the Gordon Gallery in Tel-Aviv. In 2017, Platnic completed the prestigious Art&Media "Meisterschüler" program of the Universität der Künste (post-M.A.) in Berlin. The creation of Platnic unfolds through multiple media including photography, video, performance, painting and the links that bring them closer together. Platnic has been creating illusionary worlds and letting the viewer become part of them. Immersion in these spaces is employed as a means of deconditioning. Observing and reenacting the rituals and symbols of power, Platnic tracks down the mechanisms that authority uses to submit, to condition and to create participants in its system. By laying out the conditions of aesthetic subversiveness (notably in his series of living paintings, with its formal work on the voluntary confusion of media), Platnic beckons us to take notice of the forces that tacitly and without our knowledge indenture us. His solo exhibitions include the Multi-Media Art Museum, Moscow; Open Museum of Photography, Tel-Hai; Art Stage Art Fair, Singapore; Gordon Gallery, Tel-Aviv. His group exhibitions include Changjiang Museum of Contemporary Art, China; Gutman Museum, Tel-Aviv Museum in Tel Aviv; National Academy of Arts, Kiev; Galleria Continua, Boissy-le-Châtel and Gazelli Art House, London. The articles published on Platnic works include The Wall Street Journal, Der Spiegel, Russia; Artdaily, Lifestyle, Asia; Ocula, Asia Pacific; Nylon Magazine, Art Times, United-States; Randian, China Art Times, China; Elephant Magazine, Phaidon, United Kingdom; Artribune, Artsblog, Italy; Haaretz – Galeria, Time-Out, Telavivian, Forbes, Calcalist, Ms. Use Magazine, i24News, Kol Israel, Zman Avir, Israel
"Walk in the Mist" Video that invites to a spiritual journey through colors and abstract forms. A video where everyone can find his interpretation, as when we find a shape has a cloud.
Arnaud Laffond is a video artist, plastic digitalis workbench based in Lyon. His work is characterized by the creation of virtual environments and materials generated by computer. The color, as the material brute, is numerically sculptured, treated and altered to be reborn in vibrating and bright architecture. His works are situated on the verge of science fiction, halfway between abstraction and the representationalism , utopia and dystopia, architecture and landscape. He works with diverse aspects of video, such as installation, animated gif and impression