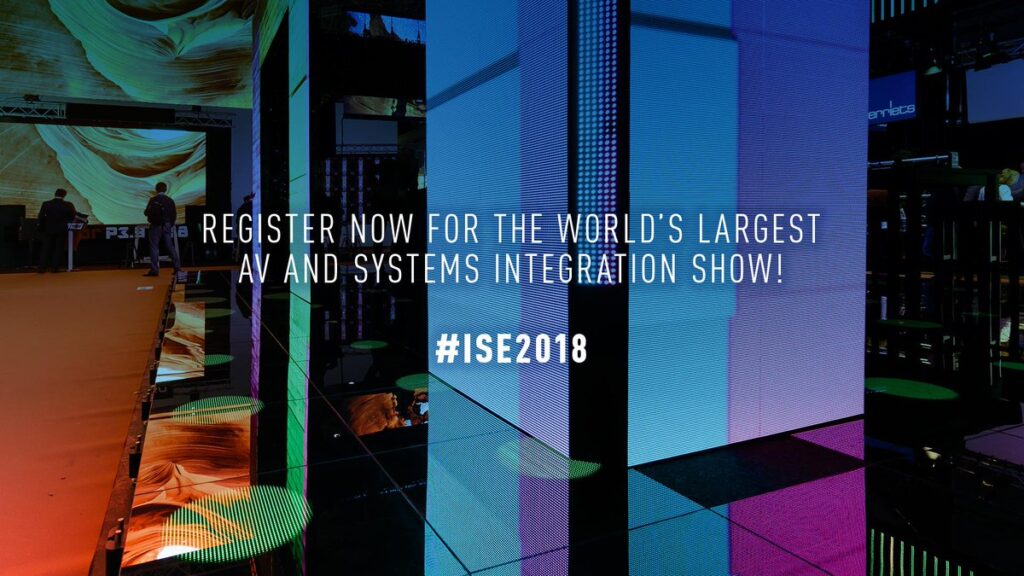 We are pleased to announce that for the 3rd year in a row, Niio will be at Integrated Systems Europe (ISE), the largest AV and systems integration show in the world.
As part of our commitment to making digital art accessible, Niio is working with display hardware manufacturers as well as a global channel of AV integrators and designers to ensure that commercial and residential locations can easily access and experience high quality digital art on-demand.
Together with Barco Residential, Philips, Genesis Technologies and Kramer Electronics we will be activating at four distinct locations throughout the fair.
At each location, we will be showing a curated selection of digital art, demonstrating the Niio delivery and display platform and explaining how we work with AV integrators, consultants and design partners.
Of course we understand that digital art cannot be limited to any specific format, screen size or resolution and as such, these hardware and installation relationships, ensure that together with Niio, any type of digital art canvas can be perfectly created, installed and set up.

NIIO ACTIVATIONS AT ISE
VIP LOUNGE (Room E-108)
The Lounge is a collaborative initiative between Niio, Genesis Technologies, Philips & Steinway, all businesses that marry technology with design with the sole mission of raising the standard for the homes of today and tomorrow. Learn more.
JOIN US FOR ART & DRINKS at the VIP LOUNGE

5-6pm daily
Request an invitation.
Schedule a meeting with us in advance.
THE PHILIPS BOOTH (Hall 10-K170, 10-H170)

We are proud to say that the newest Philips 4K Professional Displays (32″ – 98″) are available globally with Niio's 4K Art Player pre-integrated and ready to use. Please join us at the Philips booth to experience Niio.
THE BARCO RESIDENTIAL BOOTH (E107)
Niio art will be showcased on Barco's high quality projectors across a triptych of LED tiles. Don't miss this installation!
THE KRAMER ELECTRONICS LTD BOOTH (1-F20)
Come see how Kramer's innovative professional AV products for Corporate environments can be used to deliver and display high quality digital art.