You have an MFA in painting from RISD: Rhode Island School of Design.  What came first for you, art or technology?
I studied traditional analog art in high school and at RISD as an undergraduate before transferring to Brown University to study mathematics. I was as surprised as anyone to find myself using the computer to make art after graduation. In fact, I have to admit that I was a total computer-phobe and pretty much thought art made with a computer had to probably be evil (which, unsurprisingly, seemed to be the general institutional sentiment when I later returned to RISDI for my MFA).
I really began to appreciate the visual power and convenience of the digital world when I was working in New York after college. I had a computer in my cubicle and was working a gazillion hours a week. The only way I could work on my art was inside that machine; it became my tiny studio. I began to explore what I could do with art software like Photoshop… and when my boss walked by… presto… like magic… I could easily click back on Excel.
After a while, I realized my future probably didn't rest in banking [duh] and I applied to graduate school in Painting at RISD–of course, without mentioning that I'd been using a computer to make art, since that was still a pretty subversive insult to the painting tradition back then.
Once I was back at RISD, I wanted to continue exploring the digital realm. There weren't any classes offered, though, so I actually ended up getting "volunteered" to teach one to my fellow graduate students. In the course of developing curriculum for what became the first digital fine art courses at RISD and Brown, I ended up writing the widely used textbook, The Computer in Visual Arts (Addison-Wesley). This was a multi-year undertaking and it brought together aesthetic, technical, and art-historical aspects of the field.
I was also fortunate during this time to work with Andy van Dam in his Computer Graphics Research Group in Brown's Computer Science Department where I was a researcher and Artist in Residence. It was a bit like an old fashioned apprenticeship and I learned about the technical side of the field.
After 15 years immersed in academia, I thought, if I don't give my art career a chance it's probably never going to happen. I took a sabbatical in 2008 and ended up not returning.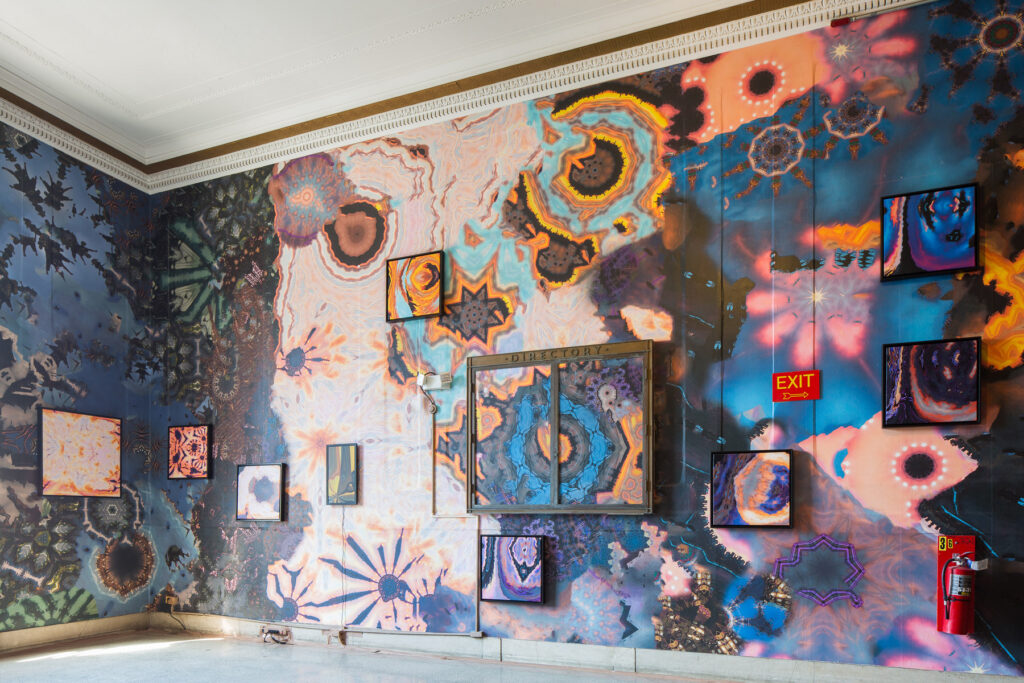 What do you think is most misunderstood about digital art and what would you like people to know?
Ahh, where to begin. Perhaps the most common myth, similar to the "anyone can point and click" accusations that plagued photography, is that somehow the computer is making the art for you and the digital artist is merely pressing a mouse button and sitting back with a toothpick while the machine does all the hard work.
In reality, it is exactly as difficult to make art with the computer as with a paint brush or any other medium because the hard part doesn't lie with the technical device or medium but in the artmaking aspects–the choice of content and how to express it. A great artist can make art with a crayon–as Picasso did drawing a dove–and a lousy artist can fail to make art with the world's most powerful supercomputer. If anything, I'd say it takes more hours working with a computer than most traditional media because it is a new technology and involves a lot of tedious problem solving on a daily basis.
As we move into a new world of machine learning and AI, this may change and the computer may truly be making art, but I have not seen convincing examples of that yet.
I'd say another misunderstanding, and one that photography and video art and some other art forms share but that has for some reason particularly plagued digital art, has been that "it's not art because it isn't done by hand." For reasons that are not entirely clear (given the history of other genres for which this is true), this stumbling block keeps reappearing. Ironically, I have often felt more like I was drawing and painting when working with digital video than I did wielding a physical pencil or brush. One would think in this day and age that art could be accepted for it's conceptual and aesthetic qualities and the mediation of the hand would not be brought into so many discussions–but it remains an issue.
I could go with these misunderstandings forever, but I'd say these are the most common.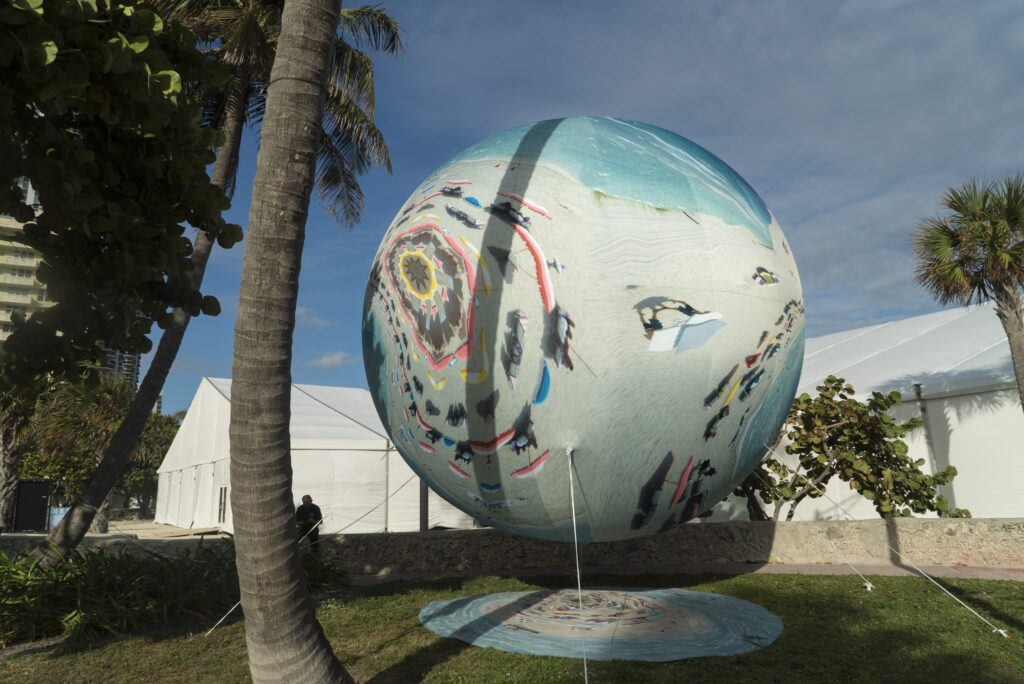 You use custom software to create your work. Have you always developed/used your own tools? Tell us about that process.
At this point I have custom software, but there was a process behind the evolution that led me there. I mostly used off-the-shelf software (back to Photoshop 1.0 and even its rudimentary predecessors like Letraset Realist) but starting with my kaleidoscopic video works, the standard software didn't offer all of the features I felt I needed.
I began working with a wonderful programmer, Nathan Seilikoff, on custom plugins for Adobe AfterEffects and Photoshop. These let me work with more parameters for the patterning and motion, and also control them better. I did take programming courses but, basically I'm a slob and spent an inordinate amount of time chasing down stray semicolons. Learning how to program does help me understand what is possible, however, and to communicate with people who are good programmers. That said, I am happy working with programmers like Nathan to develop my custom software.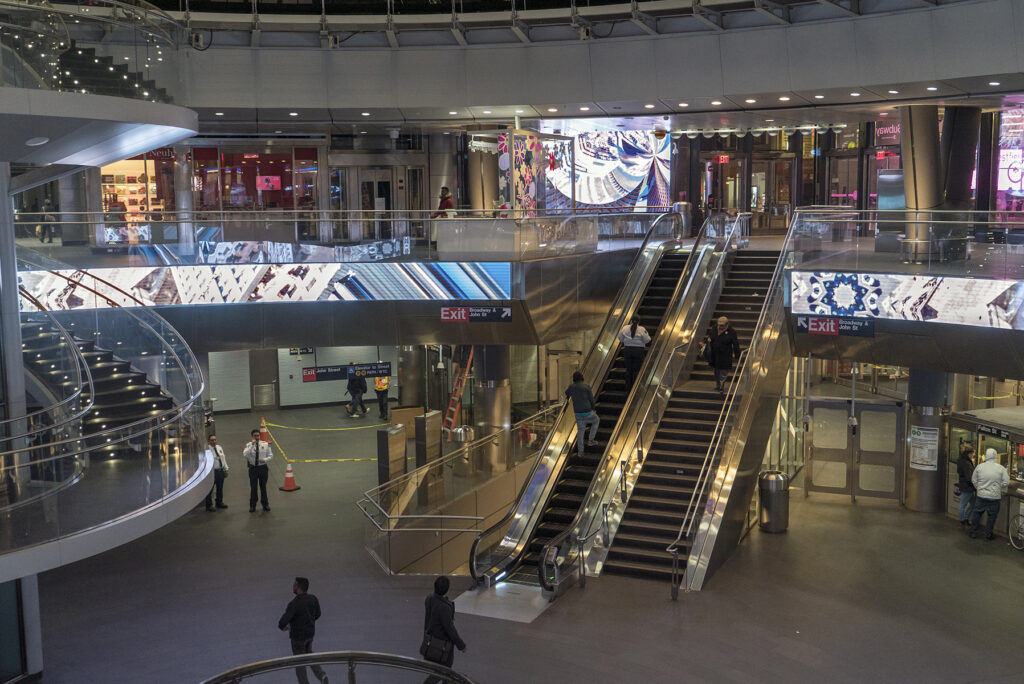 As an artist, what do you think are the biggest challenges in exhibiting digital art?
Some galleries simply will not exhibit digital art. Of course, many artists use the computer at some point during their creative process (from image research to composition work and beyond), so this is an increasingly meaningless statement.
For those that do exhibit new media, the biggest challenges are making everything run smoothly and supplying instructions for non-technical people to easily keep things running. Surprisingly, there are still not any widespread "entry level" mechanisms for basic digital art display (e.g. a simple and easy-to-use screen or projector that would seamlessly loop digital files), and thus a new media show usually involves a crazy set up of extension cords and media players; multiple remotes with line-of-sight issues; and other things that are baffling to gallerists unaccustomed to such technology. Things are even worse if an actual computer must be kept running the whole time a show is up. Many spaces turn their power off at night requiring everything to be reconfigured each morning.
Beyond technical display issues, it is also sometimes challenging to explain to viewers that a work could be shown in their home or institution differently from the way they are experiencing it in the gallery or museum. For example, it is sometimes hard to explain to people that a video work would look fine on a different sized screen, or on a screen even though they are seeing it projected. Prospective clients also often balk at having to choose their own screens or other equipment, even with advice from the artist or gallery.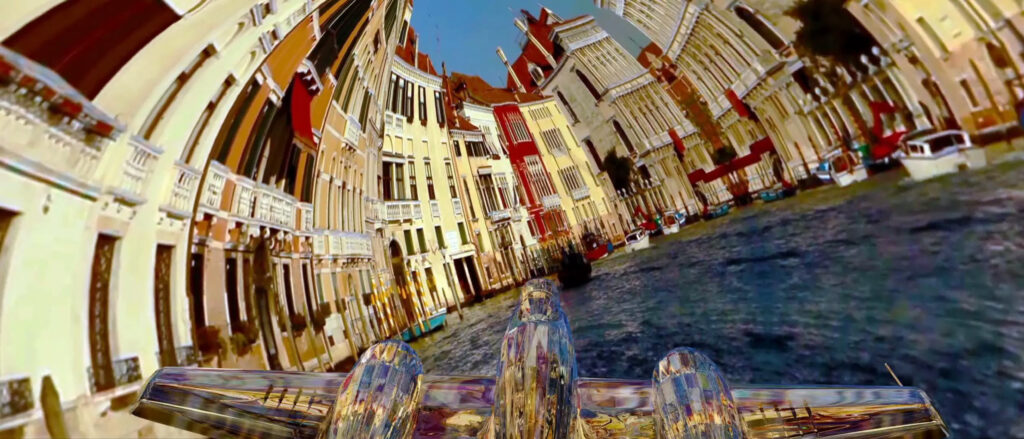 As a collector and artist, what do you think are the biggest challenge in collecting digital art?
We collect mostly early works that are plotter prints on paper. As such, we avoid most of the archival and storage issues of collecting new media as essentially they are india ink on paper and this is a well known entity. We do have some works that are video, i.e., files, and those are backed up multiple times–both on physical hard drives and in the cloud.
Some of the challenges are the same as any art collection I think–storage, organization, documentation, etc. We have begun to put the collection online for research purposes–to share it with a broader audience and you can see our efforts so far at spalterdigital.com. Many works are not up yet as they need to be photographed, and we are still entering data. Implementing any new cataloging system is always an incredibly daunting task, though.
As an artist creating digital video works that others collect, I have struggled to find an optimal way to present work for easy display and use and integration with clients' existing collections. Several of my collectors have told me my work was the first new media piece they purchased; I think that is because I go to great lengths to try to make it easy to install and maintain the work. My ongoing search for solutions in this space led me to Niio. Their approach is the only hardware agnostic one I know of —letting clients use their existing screens without the need to deal with extra remotes.
In addition, unlike virtually all the made-for-art displays available, Niio addresses file quality issues that have always bothered me, letting clients view the optimal version of the video. The Niio server also stores archival versions of the file, and addresses distribution and backup issues. It is difficult to communicate some of these features to collectors who are not technologically inclined, but they are supremely important.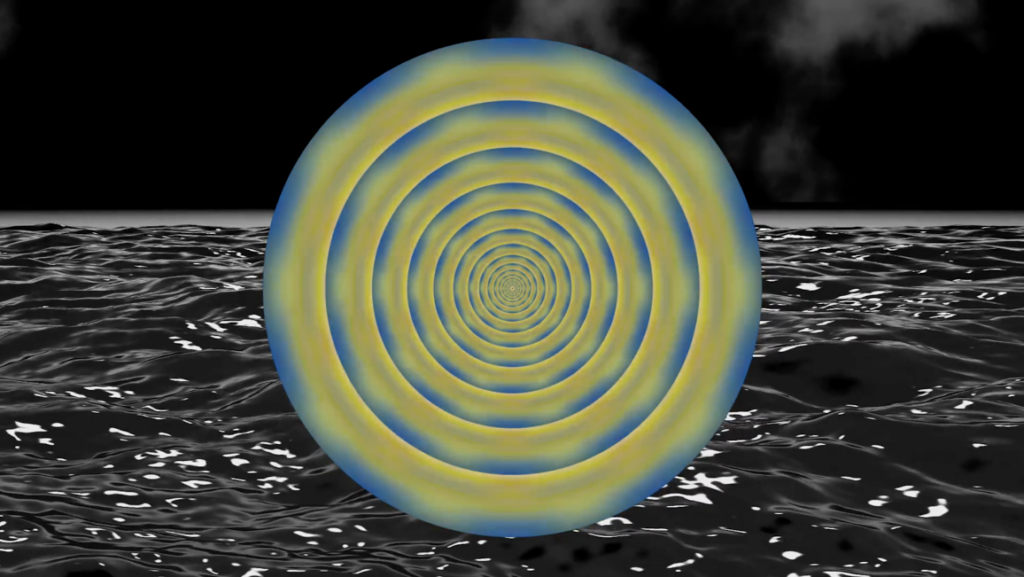 As a collector and artist, how do you tackle the topic of preservation?
[see above for the Collection]
As an artist I live in fear that I will lose files! This is the equivalent of a fire in the studio. I make local backups to a RAID array, multiple cloud backups, and off-site backups.
AR – Are you a fan as an artist? As a collector? Any works in your personal collection?
I really love AR. I think AR has a great combination of convenience and aesthetic quality and ease of use. We own one of Claudia Hart's AR works. I thought Will Pappenheimer's Privateer (in Boston Harbor) was super. And, of course, I did an app for Pulse Contemporary Art Fair Miami Beach in 2016–Miami Marbles–which you can download from the app store.
What do you think will help establish the stature of digital art in the context of the global art world?
Fortunately this is already happening! Although we are all impatient, it really hasn't been that long since the invention of digital computers and the advent of digital art to, now, shows at major museums featuring new media works. I think we all live in internet time and expect things to happen almost instantaneously. Artists already know that the computer is a part of the art-making process and use it without hardly thinking about it.
For collectors and the critics and THE art world status quo to accept it will just take a few real leaders to give it THEIR seal of approval. Shows like the Thinking Machines, curated by Sean Anderson and Giampaolo Bianconi currently up at MoMA in NYC, help accomplish this. Not only is it a thoughtful interesting show but it brings together digital and analog works under the aegis of a larger theme and it doesn't comment on the difference. The show treats all the artists equally — de facto as part of art history. This is the type of thing cements digital art into the canon.
About Anne Spalter:
Digital mixed-media artist Anne Spalter is an academic pioneer who founded the original digital fine arts programs at Brown University and The Rhode Island School of Design (RISD) in the 1990s. In her studio practice, Spalter uses custom software to transform source footage—captured by the artist during multisensory experiences such as riding the Coney Island Cyclone; walking through an open-air flower market in Bangkok; and gazing down from a helicopter over downtown Dubai—into kaleidoscopic, algorithmically manipulated Modern Landscapes.
Spalter, who studied mathematics as a Brown undergraduate before receiving an MFA in painting from RISD, has a longstanding goal of integrating art and technology. With additional cross-disciplinary masteries including a 2011 Sensei designation in Kenpo Karate, Spalter's influences in the studio are as diverse as Buddhist art, pure mathematics, Futurism, and Action Painting.
Spalter's work is housed in the permanent collections of the Victoria and Albert Museum (London, UK); the Albright-Knox Art Gallery (Buffalo, NY); the Rhode Island School of Design Museum (Providence, RI); and others. In March 2016, Spalter received accolades from Forbes, Surface, Whitewall, and others for her large-scale installation Precession at SPRING/BREAK Art Show. Later that year, she was tapped by PULSE Contemporary Art Fair for its inaugural commissioned installation series, debuting at PULSE Miami Beach 2016. Also in late 2016, MTA Arts commissioned Spalter to create a 52-screen digital art installation, New York Dreaming, in one of its most crowded commuter hubs (on view through Summer 2017 in Fulton Center). Spalter currently sits on the board of the New York Foundation of the Arts (NYFA).
To learn more about Anne Spalter and to experience her artwork, please visit: http://annespalter.com
Anne will be exhibiting her work with curator Natalie White at this year's SPRING/BREAK Art Show 2018 in NYC, March 7-12. Get passes now!