Interviewed by Roxanne Vardi & Pau Waelder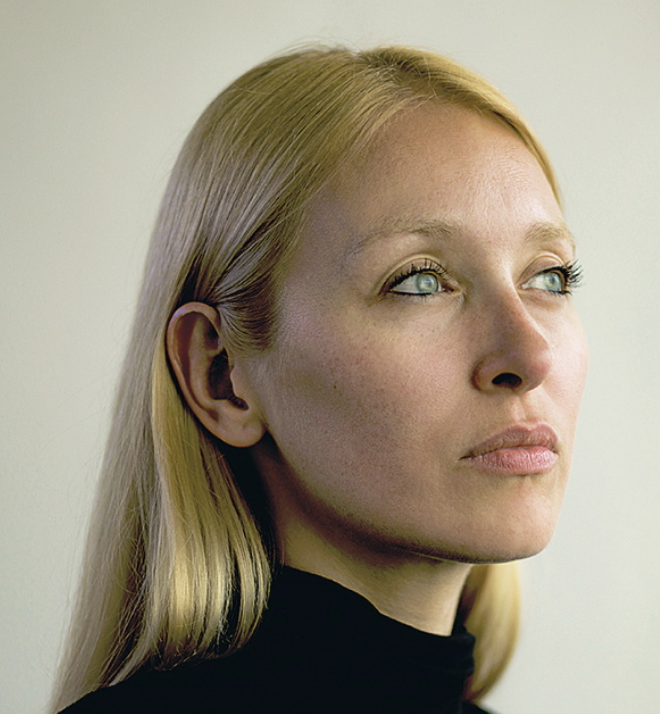 As Video Artist and Photographer, Diane Drubay investigates transcendental and psychoactive experiences exposed in representations of nature that expand the idea of the sublime. Drubay's works draw attention to the climate emergency, extended realities, and community engagement. Ignis II, created in 2021, is featured in our recent artcast Anticlimactic, a selection of works from the eco-friendly NFT art community a\terHEN, in which four artists create a series of landscapes that depict the pressing reality and possible futures of our planet.
Explore Anticlimactic, a selection of NFT artworks from a\terHEN about climate change.
Your work is characterized by a very specific aesthetic in which the documentation of natural landscapes and atmospheric phenomena progressively give way to stylized, almost abstract compositions dominated by color fields and geometric shapes. What drove this progression and was it a conscious decision to evolve your work in this direction?

For years I have been using what I capture in nature, especially landscapes where the sun plays a central role in an emotional narrative. Whether through colors, geometric shapes or visual compositions, each scene is an emotion in progress or in motion. For example, the circle has harmonizing and soothing qualities, and the ocean, which can look like a gently moving rectangle, calls for benevolent transformation. Combining different colors creates a strong emotional story that is totally subconscious.
In each of my series, I use natural elements to write sensory stories that resonate through different emotions. This is also why I quickly moved on to video art, and now to gif. Each piece is a chapter in a book accompanying the viewer through a transcendental transformation.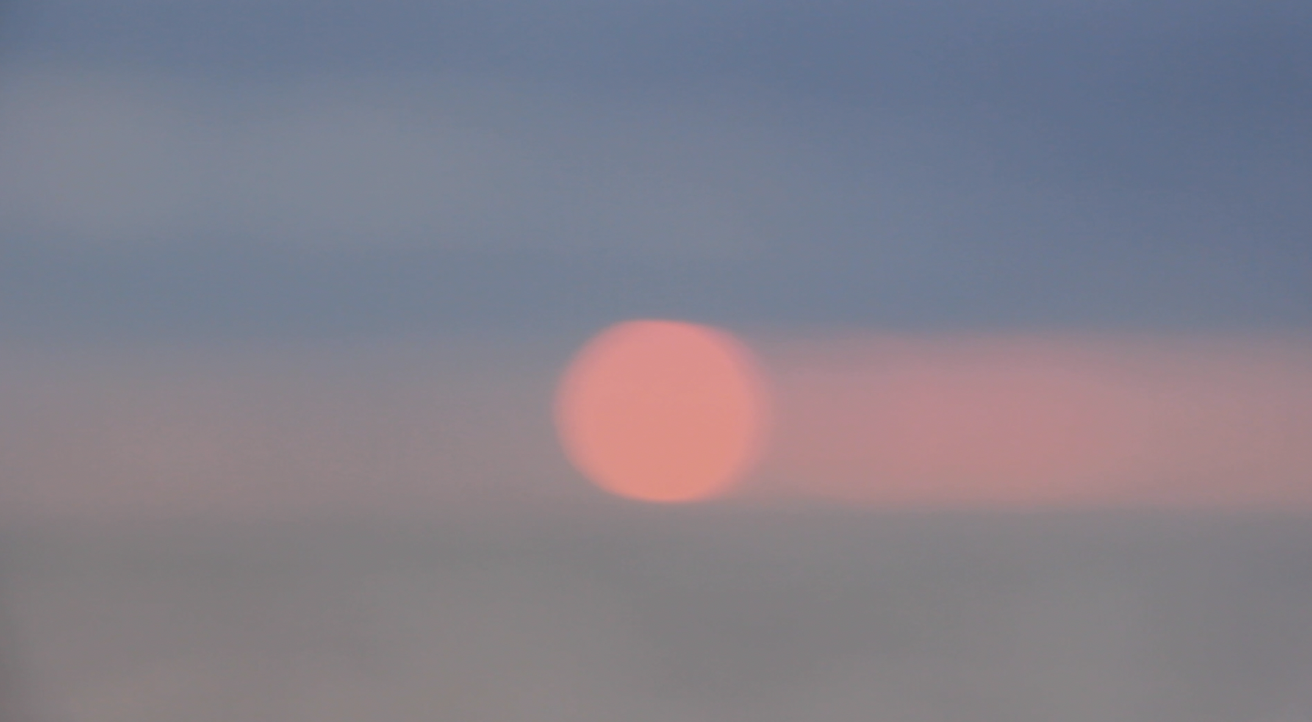 The concept of the Sublime is naturally present in your work; do you purposely introduce this notion as a deeper reading of what could superficially be understood as a soothing and contemplative scene?

The Sublime is indeed at the heart of my art. I am still as overwhelmed by the romantic artworks of the early 19th century, as by the spectacle that Nature offers us. Being able to embrace emotions and sensations, swaying between Ecstasy and Agony, is such a transformative experience.
Just as the Romantics appeared after the Enlightenment, I am part of this new movement of modern romantics committed to the environment and better futures. It is by valuing and reconnecting with Nature that we can respect it more and hope for a more harmonious future.

Some of your works have a painterly quality, in that sense, how much weight do you put on the artwork as a visual composition that stands on its own as such?

The composition is entirely part of the narration. You don't tell the same story if each element is placed differently, or have another tonality. It could seem easy to (re)compose landscapes but it takes me such a long time to be able to express the right emotion.

Addressing climate change and the possible outcomes of our exploitation of natural resources can be a difficult and uncomfortable task. How do you think art can tackle this subject and possibly induce, if not action, at least reflection?

We need to reconnect with what surrounds us on a daily basis in order to better understand and respect it. Having grown up in the middle of nature but having lived in the city for the last 20 years, the only element that has allowed me to feel connected to the grandeur and sublime of nature is the sun. I, therefore, assumed that if everyone could reconnect with the sun in a subconscious and transcendental way, a new relationship between humans and nature could be sparked.

Scientific concepts play an important role in your work. How do you conceive of the relationship between art and science in your practice? Do you think that art can help in understanding scientific research, or should it be a way to build, as Roger Malina once stated, "a better science"?

No one can predict the future, but we can feel what a certain future story tells us. I use scientific stories to develop my emotional journeys so that emotion can be used as a lever for reflection. I am a huge fan of science-fiction from the 70s and the 80s, but I realized that only fact-based social science fiction literature created a lasting impact on me. Being able to base your art on science also provides a next step for the viewer after discovering the art, it is a door towards knowledge, and hopefully action.

How would you describe your experience in the NFT space? What drove you to become one of the founders of alterHEN?
I have been active in the NFT world for a year now and it has considerably changed my artistic practice. Hic et nunc appeared in March 2021, with all its values of disruption, openness, inclusion and commitment to the environment. Before that, I had already started to explore immersive works and 3D worlds to add a new narrative layer to my landscapes. But arriving in this community pushed me to explore even more and experiment with new formats. Since then, I have produced animated 3D objects and gifs and now find it hard to go back to 2D seeing how much the story is amplified. alterHEN was created very naturally. We followed our desire, without the pressure of time or ambitions. We wanted to experiment more, together. It is now a unique space where 20 artists invite other artists or cultural institutions to explore a new world.