Niio Powers Events 
This winter '17, NYC's TRANSFER Gallery selected Niio to power its presentation of AES+F's newest work 'Inverso Mundus' (The World Is Upside Down).  AES+F achieved worldwide recognition and acclaim in the Russian Pavilion at the 52nd Venice Biennale.
Together with our hardware partner, Barco Residential, who generously provided one of its top of the line professional 4k projectors, the work was displayed 16ft x 10ft using Niio's ArtPlayer and Remote Control App.  The booth drew huge crowds and garnered widespread praise:
"At any given moment during the VIP preview, it was literally overflowing with people craning their necks to catch a glimpse of AES+Fs 38-minute video, projected wall to wall." – Artspace 
"Stunning video installation." – Artsy
"Crowds were squeezing into the booth to watch." – ArtNews
"Every time I walked by the booth, the viewing area was filled with fairgoers, frozen by the epic tableaux." – Hyperallergic
"A true highlight of the fair." – ArtFCity
To learn more about how you can use Niio to power your events, please contact us at events@ niio.com.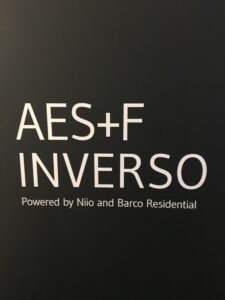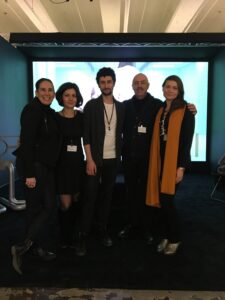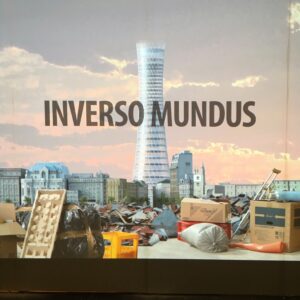 .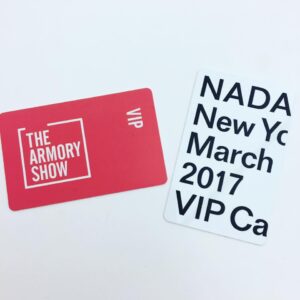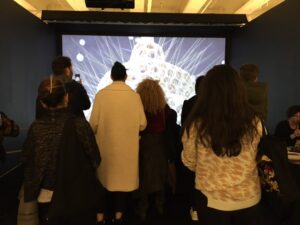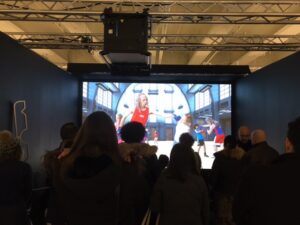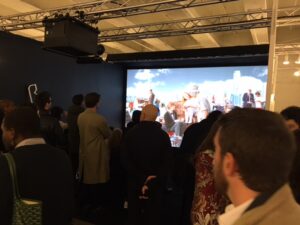 .