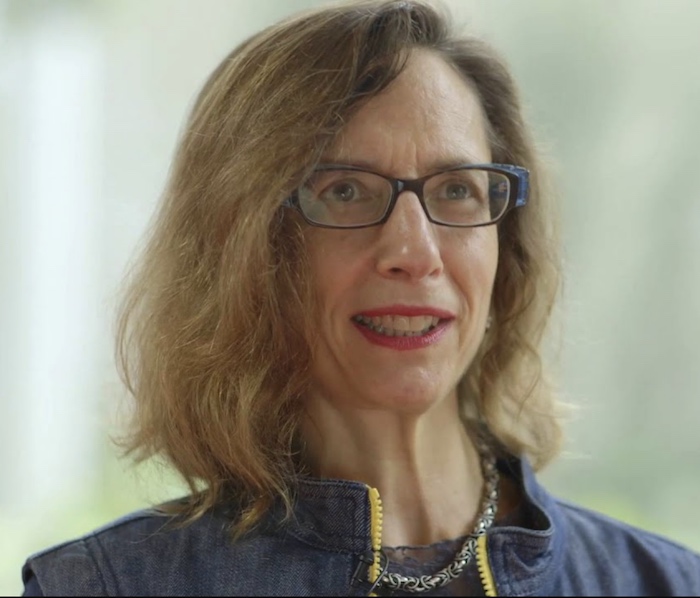 New York-based artist Claudia Hart's background in art and architectural history and publishing has defined an artistic practice developed since the late 1980s and focused on bridging the physical and digital worlds. An art critic and curator as well as an artist, her production is infused with literary and art historical references, using the words of male philosophers, poets, and painters such as Jean-Jacques Rousseau, Lord Byron, Lewis Carroll, Thomas Jefferson, Henry Ford, or Walter Gropius to apply a feminist approach to the representation of women in art and the influence of digital technologies in our patriarchal society.
An early work that she has come back to regularly, A Child's Machiavelli combines many of Hart's interests, from literature to analog and digital image making, performance, and a satirical view of society. 
Claudia Hart. LittleGuys, 1994.
A Child's Machiavelli is a series that started in 1995 and has seen many different versions over a span of almost three decades. Hart was living in Berlin at the time the city was reinventing itself after the fall of the infamous wall. As the artist recalls, despite the spirit of newly regained freedom and the reunification of its people, the emerging art scene was fiercely competitive. She told a friend, sarcastically, that what was needed in that context was a revision of Niccolò Machiavelli's The Prince (1532). The oft-quoted treatise on politics, known for its pragmatism and lack of morality, seemed particularly apt for a young society that was plunging deep and fast into capitalism. Hart's version of The Prince, however, was not meant to be a guide for ambitious and reckless artists, but rather a fable about a time in which innocence would be lost to self-interest. She chose to create a primer to teach bad manners to children, aiming to spark a reflection on contemporary politics through the obvious contradiction between the childlike illustrations and the shockingly expedient advice.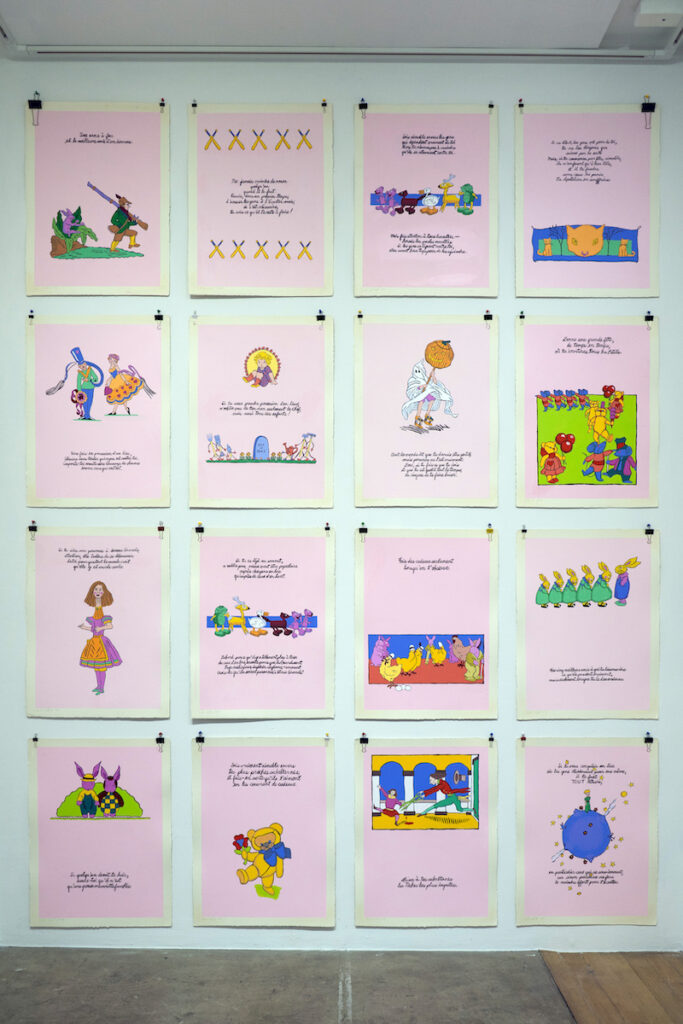 The initial version of A Child's Machiavelli counted 31 small oil paintings, each one combining an illustration taken from a classic children's book and the text that Hart had written, updating Machiavelli's dictums in a more informal language. The paintings were exhibited in 1995 at the Neue Gesellschaft für Bildende Kunst in Berlin, accompanied by a small catalog produced by the Realismus Studio. From the beginning, the artist saw her Machiavelli as an imaginary book, with the paintings representing its pages, and quickly the project morphed into different formats, such as the first printed edition (Machiavelli für Kids. Hamburg: Edition Nautilus, 1995), or the hip-hop track Babyrap (1996), performed by Hart and produced in collaboration with the French band Assassin. The artist then imagined the next iteration of A Child's Machiavelli as an animated series (intended to be aired in the popular MTV music video channel), which became her first 3D work, setting a turning point in her artistic production.
The series saw three more printed editions, one in French (Le Petit Machiavel illustré. Paris: Abbeville Press, 1998), and two in English. The first English version was published by Penguin Books in New York in 1998, and a decade later a second edition was published by Beatrice Books in a redesigned version. This latter edition, that came out in 2019, proved how relevant Machiavelli is to this day, and how aptly Hart's satirical guide for infantile and selfish rulers reflects actual politics: in 2020, the results of the United States presidential election were contested by Donald J. Trump, who refused to concede defeat and led his supporters to attack the US Capitol. The way in which Trump's foolhardy self-interest and childish narcissism almost ended democracy seems right out of Machiavelli's playbook and even more outlandish than Hart's mordacious fairy tale.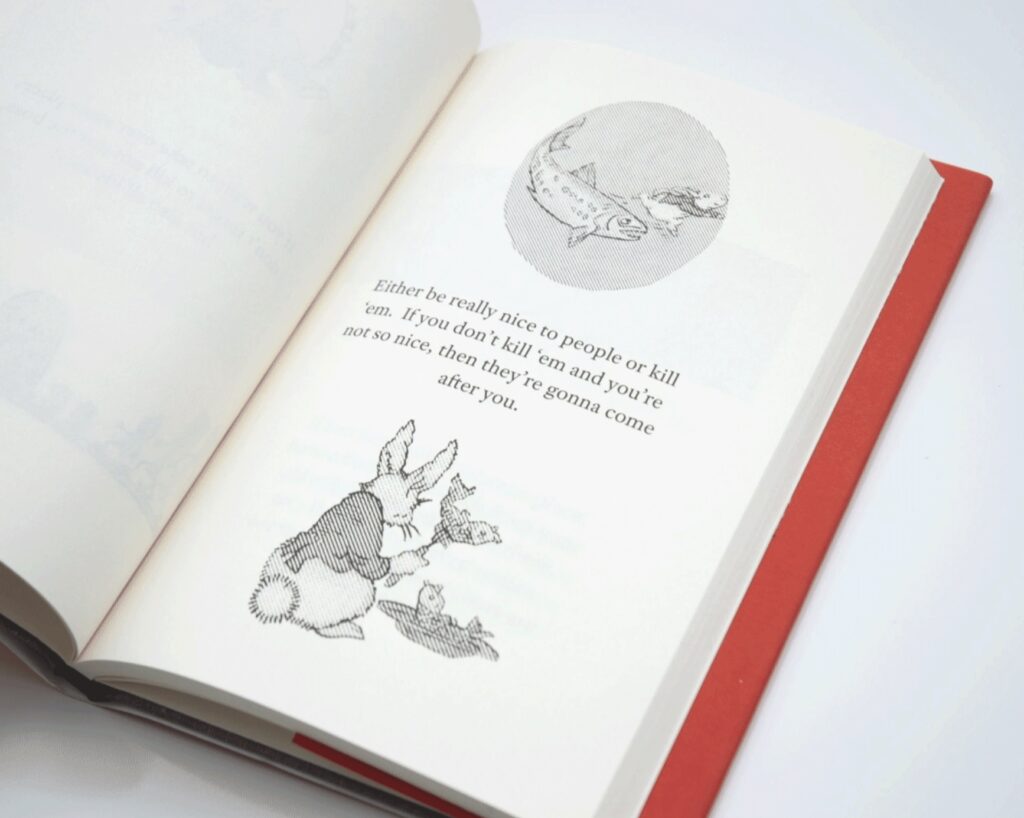 In 2021, as the NFT market boomed, Claudia Hart saw in this form of distribution and commercialization of digital art something akin to her experience with publishing books and magazines. The possibility of both widely distributing her artworks while retaining a sense of ownership (as is the case with printed books) appealed to her. So, the next version of A Child's Machiavelli consists of 20 animated short films distributed as NFTs and presented in an exclusive artcast on Niio. On the occasion of this new phase in the Machiavelli project, I had a long conversation with the artist, in which we focused particularly on the latest iteration of the book as a series of NFTs.
Claudia Hart. DonDontThrowYourMoneyAround, 1994.
Continuing A Child's Machiavelli as a series of NFTs seems a logical next step in the project, but what has been your experience with the NFT market so far?
When I first entered the NFT market, I was participating in auctions but I pulled out because they were taking what was intended to be a one-of-a-kind painting, a unique artwork, and then turning it into an edition. It seemed to me that this would hurt me. I always had a very ambivalent relationship with digital, but when NFTs came along, I realized that they are a hybrid of publishing, and digital, which is interesting to me. I've also had a very good experience with the community, it is very supportive.
What is happening in the NFT space now that the crash happened, is that NFTs are being developed as a medium, not just as a register on the blockchain. If I take my earlier work, where for instance I do a movie that is 12 to 20 minutes long and it took me a year to make, and then I sell it as an NFT, I am giving the collector a guarantee of provenance and ownership. But the artwork is not "an NFT," it's a movie. As a medium, NFTs are serial, not sequential, because you can't put things in order, like a baseball card is serial, but not sequential.
Since the original drawings are inspired by 1920s children's books and the text was written in the 1990s, have you considered creating a new version using other references from children's literature and updating the language to how kids talk today?
The illustrations I use in this series (the potter, the rabbit, Alice, and so forth), are all in the public domain. I have a collection of these illustrations from out-of-print books from the olden days, which I used to create the paintings and drawings for A Child's Machiavelli. This is relevant in terms of copyright in relation to NFTs, because these are also about rights ownership. I think the issue of ownership, certified on the blockchain, coupled with distribution everywhere, is mainly the radical part of the production. The rights of the artwork usually remain with the artist, but lately several NFT projects have been offering the copyright of the image to the owner of the NFT, so some NFT collectors expect to have full rights over the artwork they bought.
Claudia Hart. YoureNoGood, 1994.
Therefore, it can be said that NFTs are far from being anti-capitalist, as some people may want to describe them. They are pure neoliberalism. I believe that by selling NFTs I am not helping, but that is also part of why I want to make all my NFTs very dark and perverse, and about power. I have done another series about the Art of War, which has not been released yet. I also have handmade illustrations that I will turn ultimately into animations as well. Those have vocalizations, where I process the sound and I do interesting things with it.
Claudia Hart. GivingThingsAway, 1994
The NFT market has been quite wild over the last two years, maybe as fiercely competitive as the art scene of the mid-1990s in Berlin. Do you see Machiavellian tactics in it?
The crypto winter cleared the ground of the pure, speculative designer ethos. It cleared the ground for artists, because now that there's not so much money and attention we can focus on exploring NFTs as an artistic form. Some artists are bringing back generative art in new forms, and then there's what I said about it being a serial but not sequential type of medium. Also, the NFT marketplaces are now looking for new blood, because those that were there in the first place are a bit contaminated right now. So they need a whole bunch of newbies like me, because they can sell us for cheaper. It's the same thing in the art world: after a fiscal crash, the speculators like to bring in new "undiscovered artists," because we're cheaper.
Explore Claudia Hart's work on Niio