Ask Me Anything by Pau Waelder
Ask Me Anything is a series of articles in the form of conversations, aiming to clarify certain terms, techniques, and debates related to digital art. Our Senior Curator puts 20 years of expertise in digital art at your service to answer your questions, taking only 5 minutes of your time.
So, what is digital art?
Digital art is art created with digital technologies, namely computers. It is also art that addresses how digital technologies are changing us humans, our societies, and the environment.
But nowadays everyone uses computers. What is so new about digital art?
Actually, digital art is not new, it is at least 60 years old. It was in the early 1960s that mathematicians, engineers, and visual artists started creating drawings using computers. They wrote algorithms that described a visual composition and had the computer execute them using a plotter drawing machine. Back then, what they did was called "computer art."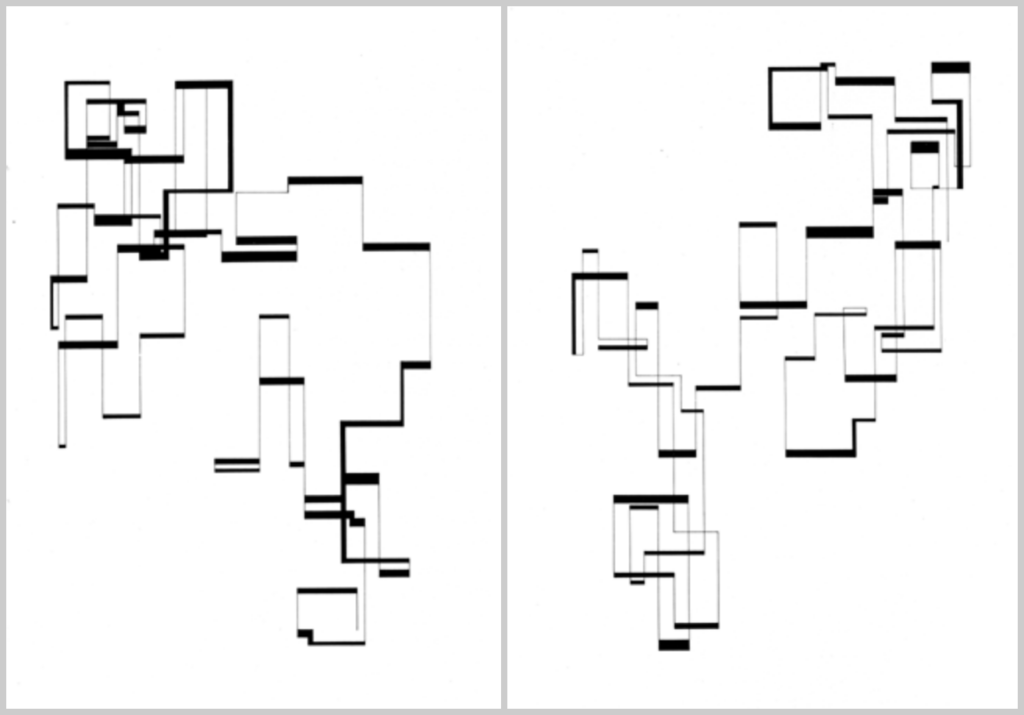 So the machine did everything? Where's the art in that?
The artists wrote the program and set the main instructions that the computer would follow, leaving some space for randomness, and then selected from the outputs of the plotter the compositions that fitted their vision. In digital art, artists often leave part of the control over the appearance or the behavior of the artwork to a computer program, realtime data, and even the viewers' actions. The machines and systems involved can play a more defining role than, say, a paintbrush or a chisel, but still it is the artist who creates the artwork.
Wait, did you just say "behavior of the artwork"? You mean that a digital artwork "behaves," like a person or a puppy?
Behavior is a way of saying that the artwork is active. It is not like a painting, a sculpture, or a photograph, which are the end result of a process previously carried out by the artist. Some digital artworks are generative, which means they can create new outputs endlessly, or they are interactive, which is to say that they react to what is in front of them, for instance the presence of a viewer. Also, some are connected to an external source of data, such as the weather forecast in Wyoming or the latest news from CNN. These artworks are not static, they do something. They are constantly changing according to an algorithm, a storm approaching Cheyenne, or the movements of a person who just stepped into the room. Since they are doing something all the time, we can call the way they do it a behavior.
Ok, full stop. You started talking about "digital art," then "computer art," and now it's "generative," "interactive," and "connected." Why all these terms? Isn't it all just art?
Certainly, but keep in mind that digital art has followed the development of digital technologies over the last decades, incorporating new forms of creativity as these technologies became available to artists. The pioneers of computer art in the 1960s were a handful of people who had access to mainframe computers in research centers. Others started creating digital images when they got their hands on the first personal computers. Later on, more joined in creating artworks using websites or video game engines. Nowadays, artists can use artificial intelligence programs, 3D scanners, robots, and all sorts of hardware and software in the making of their artworks.
Each new technology brings with it new ways of creating art, sometimes changing the definition of what an artwork is and what we can do with it. In order to describe and understand these new art forms, and, well, behaviors, we need new terms. However, you can stick to digital art as an overall term and then remember that some artworks are based on a computer program that constantly generates new outputs, or they interact with the viewers, or they use data from anywhere in the world. Actually, some artworks do all three things at once.
I am familiar with contemporary art. How come I'm hearing about this just now?
Although digital art is one of the many branches of contemporary art, it has been ignored in the contemporary art world for decades, and has even found it hard to be considered art at all. When pioneering artists exhibited their algorithmic drawings in the 1960s, some felt threatened by the idea of a machine that could replace human creativity. Computer art was dismissed by many as little more than a curiosity, not a genuine artistic practice. Digital art soon found its place in electronic and media art festivals, as well as in a few museums and galleries, developing a parallel network that seldom crossed paths with the contemporary art world.
During the last decade, the presence of digital art in contemporary art museums, biennials, galleries, and art fairs has grown, while an increasing number of online platforms and marketplaces are providing ways to access art in a digital form. The pandemic and the NFT boom have brought even more awareness about digital art, although not always in a positive way. Additionally, younger generations of artists and collectors now see digital art as the form of creative expression that more closely represents the world we live in. As you said before, now everyone uses computers, so why not integrate digital technologies into our culture?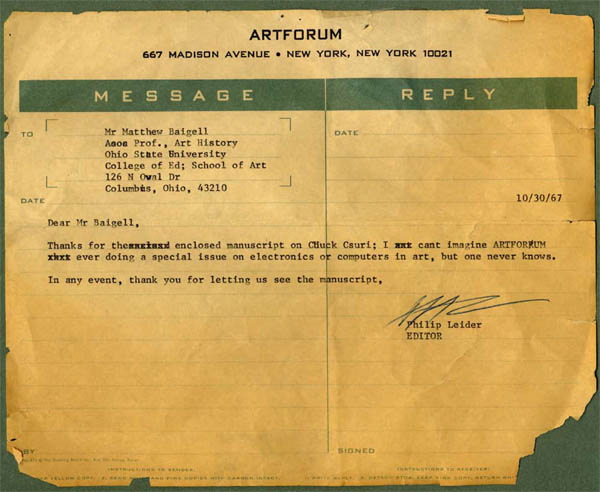 So everything will be digital from now on? Is this the death of painting?
Absolutely not. Digital art is not about replacing traditional forms of art making, but rather expanding them. Many digital artists are as interested in drawing, painting, and sculpture as they are in pixels, circuit boards, and coding. Some paint with robots and drones, others create sculptures out of 3D models rendered in a computer, and many create installations combining interactive, screen-based artworks with physical objects. Even artists selling NFTs are adding to their blockchain-certified digital artworks unique prints and 3D-printed sculptures. Therefore, artistic creation is now more rich than ever, thanks to the possibilities brought by digital technologies.
In the coming years, we will see even more new forms of artistic creativity developed with artificial intelligence, robotics, and biotechnology, and innovative ways of distributing and displaying digital art, in virtual and augmented reality, and on any screen.
I see. Well, thanks! Just one more thing: Wyoming? What is there?
That was just an example.