We are big fans of Brooklyn based TRANSFER. Gallery founder/director Kelani Nichole, started the exhibition space nearly four years ago in order to support and and cultivate artists with computer-based practices. Get to know Kelani: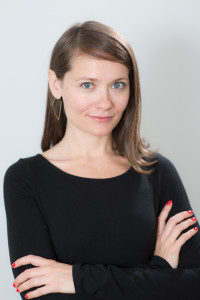 What are the biggest challenges you face dealing in a digital medium both as a gallerist and as a curator?
Technical details aside, I'd say the biggest challenge currently facing the market for media-based artworks is around preservation and documentation of the artists' intent.  Much of the work I deal with is software-dependent, ephemeral, or online public artwork, so preserving the larger context and supporting platforms becomes the major consideration when appreciating these works.  Just as any traditional format of artwork, new forms of media require restoration and care, and have the added complexity of authentication.
What are the biggest challenges in collecting digital art?
Preservation and authentication are the two biggest challenges to growing a secondary market for these artworks.  Additionally, the body of criticism is still developing – the artworld is warming up to how to talk about these works, and successful institutional displays are somewhat few and far between.
I'm very keen to explore new methods of authentication. The current standard for authentication is a signed certificate, often accompanied by a digital still, editioned media storage device/object or other accompanying physical ephemera.  In the near future I believe digital transfer of ownership will become more prevalent, as new standards emerge. 
How do you think a platform like Niio will affect the medium of digital art?
I think Niio has solved some of the challenges related to displaying these works. I'm particularly interested in the workflows and collaboration points of the software between collectors, curators, galleries / institutions, agents and artists and believe a method of seamless exchange is an important step to making the work more accessible.  
You've said that this year all the shows you're staging at TRANSFER feature only women artists.  Why is a series like that important to you?
I dedicated 2016 to showing new works from the studios of women, all of them experimental in their format and looking to test new ideas from the studio at TRANSFER.  Gender balance was a hot topic in the artworld last year, a group of women working with new forms of performance and media were featured in 'Women on the Verge' in artforum.  
This article crystallized a movement I had started to engage with during 'gURLs' a night of performance at TRANSFER  in 2013, and have been tracking ever since.  I found this article inspiring, and saw a timely opportunity to deepen my own understanding of the ways in which women are pushing into new forms of performance, installation and time-based media unlocking new opportunities for technology that are emotional and deeply human.

Carla Gannis launched my 2016 program, introducing a new body of 4K video works of self portraiture, a continuation of a year-long performative drawing project.  Claudia Hart's large-scale media installation was extended through the summer at TRANSFER.  Next I'll launch Angela Washko's first video game artwork in September, followed by a new body of work from Morehshin Allahyari in the fall.
Read Part 1 of our interview With Kelani.