Niio Editorial
As we reach the end of 2022, we look back at a very busy year, and forward to an even more intense 2023. In this series of posts, we have selected some of our favorite artcasts, artists, artworks, articles, and interviews. They outline an overview of what has happened in Niio over the last months and highlight the work of artists and galleries with whom we are proud to collaborate. However, there is much more than what fits in this page! We invite you to browse our app and discover our curated art program, as well as our editorial section.
Five artcasts from 2022
Our curated virtual exhibitions are characterized by their flexibility to bring art in a digital format to any screen, at the homes of collectors and art fans, as well as in the framework of international exhibitions. This year, we have featured commissioned artworks by outstanding artists, participated in the ISEA2022 Barcelona International Symposium of Electronic Arts among other events, and introduced photography artcasts with celebrated photographers in collaboration with Fahey-Klein gallery.
We have chosen five artcasts from almost 60 launched since March this year, featuring the work of more than 80 artists. Click on the titles to explore each selection.
Snow Yunxue Fu, Karst, 2019
Niio joined the exhibitions of the ISEA2022 Barcelona 27th International Symposium on Electronic Art with a selection of artworks addressing the main themes of the symposium. The screen-based works address the notion of possibles in different ways, from the dynamics of microscopic particulate matter to the global effects of climate change, from new worlds we could inhabit to those that are fading away, and from our individual perception of the world to the realization that even machines can forget. Participating artists: Frederik de Wilde, Diane Drubay, Jeppe Lange, Sabrina Ratté, Antoine Schmitt, and Snow Yunxue Fu.
Frederik de Wilde, Hunter and Dog_Octree #1, 2021
Artists create with the weight of art history on their shoulders. The canons from Antiquity, the Renaissance, the Baroque and Neoclassical periods, as well as Modernity have shaped the perception of the Fine Arts and the objects that an artist is supposed to create. Artists nowadays have the possibility, through digital technologies, to incorporate, remix, and reshape the art from the past in order to create new artworks that question the need for a static piece of marble or a canvas, and instead present an ongoing process. Participating artists: Quayola, Daniel Canogar, Frederik de Wilde, and Julian Brangold.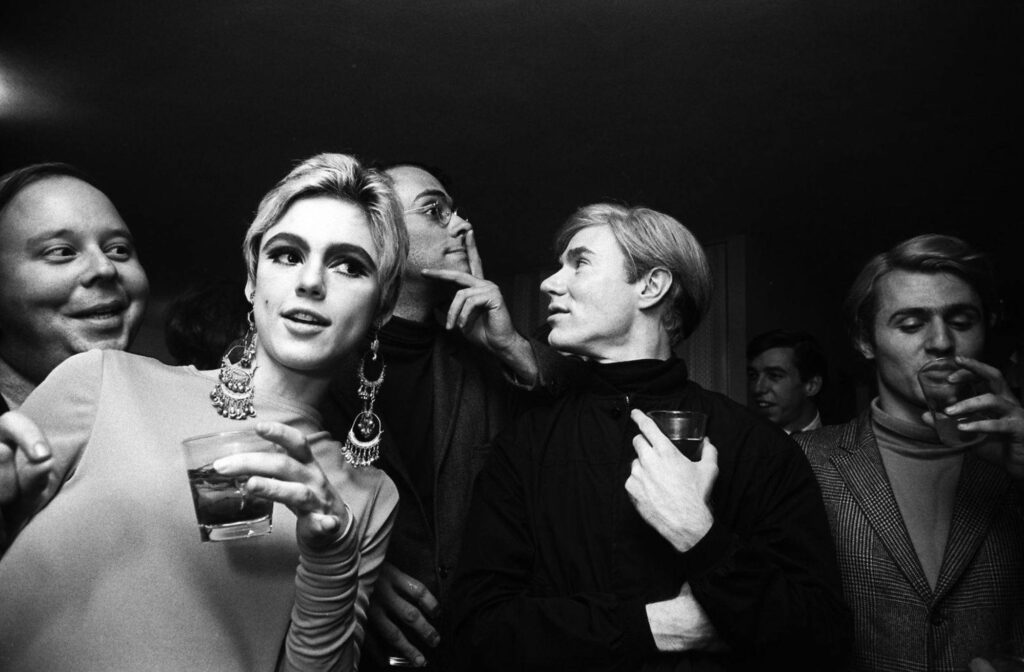 A selection of photographs by Steve Schapiro (1934-2022), one of the most prominent figures of documentary photography in the United States, initiated our series of photography artcasts curated by Nicholas Fahey, owner of Fahey-Klein gallery in Los Angeles. Devoted to photojournalism from a young age, he worked as a freelance photographer for Life and other magazines such as Time, Newsweek, the Saturday Evening Post and Paris Match. An exceptional witness of the civil rights movement, his camera captured key moments in American history with a sharp eye and caring attention to the subjects of his portraits.
Carla Gannis, Flowering City, 2022
In this series of works, artist Carla Gannis and her avatar C.A.R.L.A.G.A.N. travel around different parts of the world, in the city, and the countryside scanning and recording their experiences. The artist references historical philosophers, thinkers, and artists considering developments and similarities between the past and the future, between the pre-digital and the post-digital ages. The artworks represented derive from a series of 3D LiDAR scans taken from the artist's iPhone, which are then recreated into fragmentary sceneries through a multimedia process that includes post-photography, 3D animation, digital painting, and AI generated imagery.
Yuge Zhou, Interlinked I, 2022
The pace at which city dwellers move is faster the bigger the city is. This was already proven by Marc and Helen Bornstein in their often quoted essay The Pace of Life from 1979, and has become much more clear nowadays, when our physical movements in the city are paired with a relentless digital activity. Yuge Zhou revisits her exploration of urban environments and the flows of commuters in these two commissioned artworks creating video collages of passersby in different U.S. cities, walking on sidewalks or rushing through subway stations. The collage technique allows her to create repetitions and create a sense of rhythm in these observations of daily life. "Interlinked I" and "Interlinked II" are part of the Niio Commissions Vol. 3