Roxanne Vardi
Niio is proud to introduce a selection of artcasts by celebrated photographers in collaboration with Fahey/Klein Gallery, the leading contemporary photography gallery in Los Angeles. Curated by Nicholas Fahey, these selections dive into the work of the artists, presenting key series and iconic images.
Julie Blackmon (b. 1966) is an American photographer who lives and works in Missouri. As an art student at Missouri State University, Blackmon became interested in photography, especially the work of Diane Arbus and Sally Mann. Blackmon's oeuvre also shows influences from Masters of the Dutch Renaissance such as Jan Steen.
Niio Art in collaboration with Fahey/Klein Gallery recently published an Artcast of Julie Blackmon's photography works in digital format. The artist focuses on the complexities and contradictions of modern life, exploring, among other subjects, the overwhelming, often conflicting expectations and obligations of contemporary parenthood. Blackmon has stated that her works deal with "modern parenting, and the contradictions and expectations and the overwhelmed feeling that go with parenting today as compared to the past" furthermore the artist has stated "with the little ones it's more metaphorical than about parenting, and speaks of the anxieties of everyday modern life".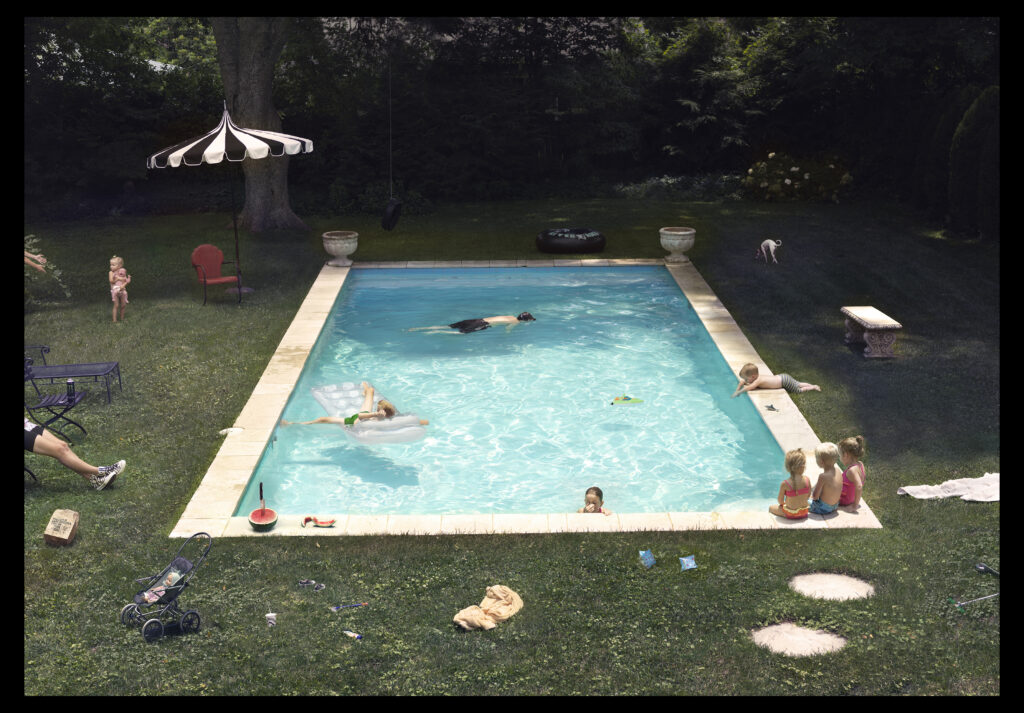 "with the little ones it's more metaphorical than about parenting, and speaks of the anxieties of everyday modern life"
Blackmon's imaginary narratives walk a darkly humorous line between lighthearted Americana and the chaos and occasional darkness of our daily lives. In her first book, Domestic Vacations (2008), Blackmon described the inspiration she received when encountering the works of 17th century Dutch master Jan Steen; "the conflation of art and life I discovered in Steen's work is an area I explored in photographing the everyday life of my family and the lives of my sisters and their families at home," she wrote of this book.
The artist has also discussed her works as "everyday moments and my everyday life told in a fantastical way, exaggerating what I see around me to say the truth in a way the truth can't expand upon us unless I exaggerate it". In essence, Blackmon's works portray everyday contemporary life in a seemingly surreal way.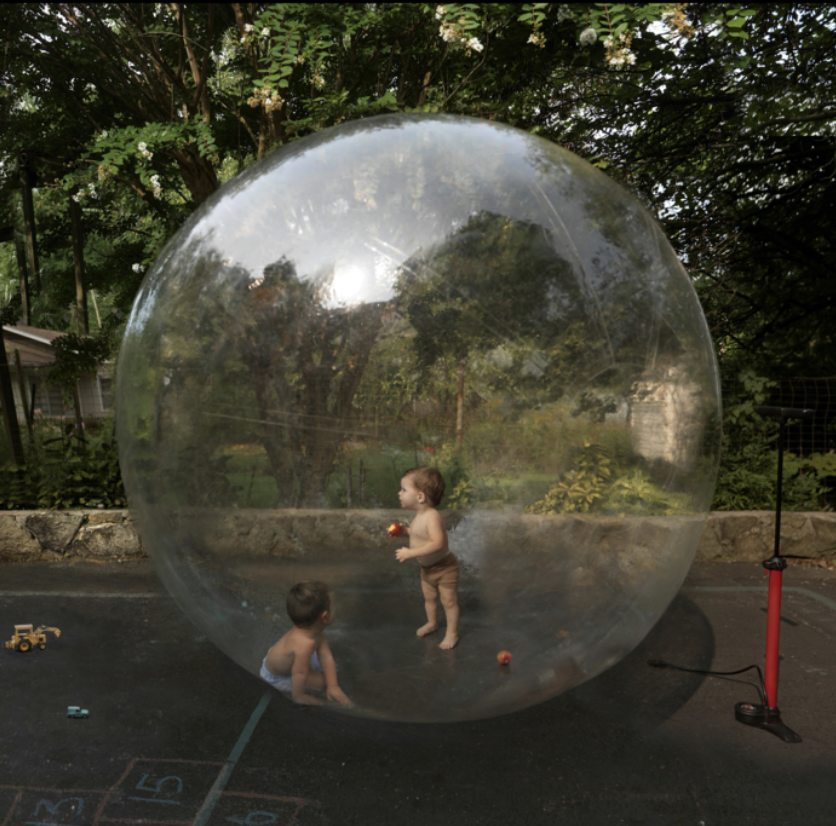 The artist has said about her work that she portrays "these little moments within the day where you're trying to escape the reality of where you are right then", Blackmon has stated that the buzz word today is to 'live in the moment', however what she found is that sometimes "the key to surviving a day is to take yourself out of that moment". Blackmon's works indeed transport the viewer into fantastical windows into the artist's personal life. Many time the narratives take place within the artist's own home or backyard.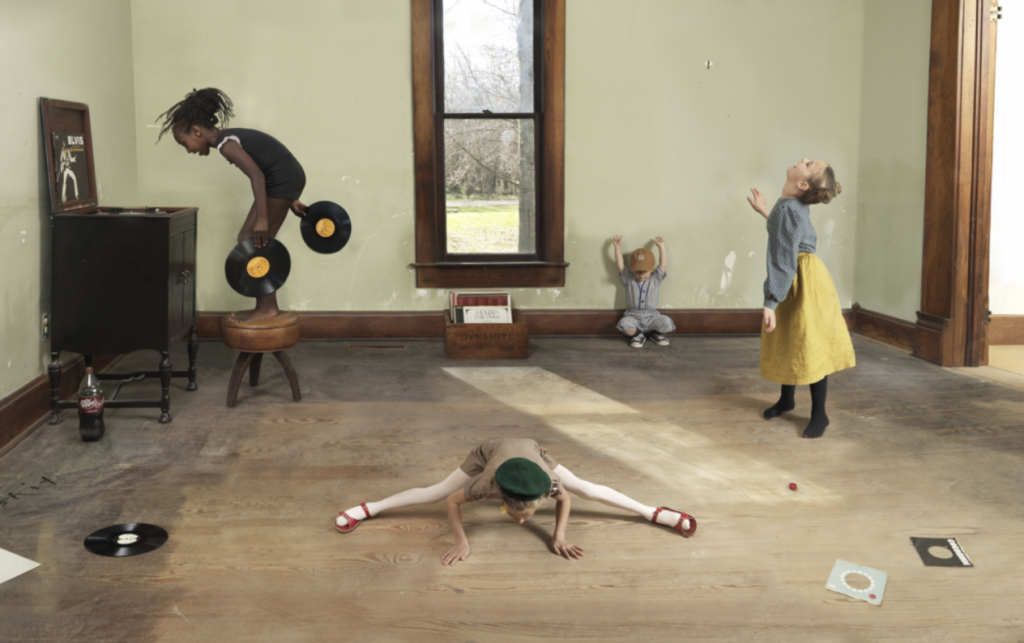 Blackmon's array of works are charged with a sense of the uncanny as they constantly shift between reality and fantasy, the artist has also stated about her work: "my work is about fantastical everyday life instead of documentary, looking at stressful things in a lighthearted way. People try too hard sometimes to say the right thing, but really you don't have to be a person into art or an intellectual, if the work watches over people and they feel moved by it with just a laugh".
"My work is about fantastical everyday life instead of documentary, looking at stressful things in a lighthearted way"