[vc_row row_type="row" use_row_as_full_screen_section="no" type="full_width" text_align="left" css_animation=""][vc_column][vc_column_text]Last week, Niio was invited to participate in an evening of Art & Tech at the venerable Sotheby's auction house in NYC.  Recognized as one of the industry's TOP Art/Tech/Design startups, Niio was presented to an audience of 200.
During the evening, which featured three incredibly talented digital artists, Ori Gersht, Ronen Sharabani and Nevet Yitzhak, Niio's co-founder & CEO, Rob Anders, was given the opportunity to introduce Niio and to talk to the audience of collectors, curators, artists and fans of digital art about our mission and the steps we're  taking to help support, nurture and grow the digital art community globally.
By providing a dedicated, end-to-end, cloud platform with robust proprietary professional tools, including an ArtPlayer and Remote Control App, Niio is able to play a role in helping to solve many of the most vexing challenges associated with digital art – – management, distribution and display.  We were thrilled to have been given the opportunity to tell our story.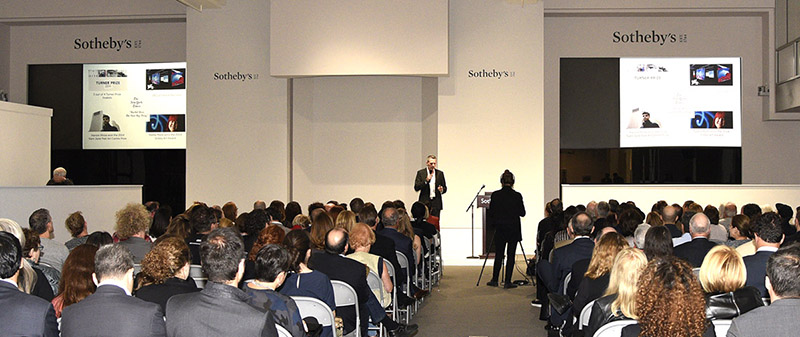 [/vc_column_text][/vc_column][/vc_row][vc_row row_type="row" use_row_as_full_screen_section="no" type="full_width" text_align="left" css_animation=""][vc_column][vc_empty_space][vc_separator type="normal" border_style=""][vc_empty_space][vc_video link="https://youtu.be/5p-0EPnzb6w"][/vc_column][/vc_row]