Premium Zoom background collection to inspire world in lockdown to #TurnArtOn
 As the covid-19 pandemic affects billions of people in lockdown, Niio has announced a unique complimentary collection of Zoom video background artworks to inspire people across the world to #TurnArtOn  
Established to empower media artists and inspire people everywhere through moving image art, Niio's mission is to create an 'Art on Demand' model that provides access to premium digital artworks from a community of 4,000+ leading established and emerging artists from around the world. Niio's state-of-the-art technology and curated distribution platform enables users to seamlessly experience video and media artworks from a collection of more than 12,000 works, on any type of screen or digital canvas.
The release of downloadable moving art backgrounds for Zoom users is a direct response to the global pandemic to inject inspiration, creativity and individuality into people's daily lives through access to dynamic digital artworks. It's also an innovative way to showcase artists works, the full versions of which are available on the Niio platform
Niio's collection of more than 40 virtual Zoom backgrounds include a wide selection of artworks from leading artists, including Quayola's Camouflage series of abstract landscape algorithmic paintings and Joe Hamilton's Cézanne Unfixed, which blurs the relationships between painting and the museum. 

Speaking on the launch of Zoom Art Backgrounds, Niio CEO Rob Anders said:
 'Niio is a global movement that was founded to empower media artists and inspire people to #TurnArtOn in their lives, specifically moving image art, experienced on screens. 
At a time when people all over the world are confined to their homes, consuming more digital media than ever before, it's crucial that we are also able to access more meaningful digital experiences, such as moving image art that expresses our individualism and personality, and that we can also share with others during our virtual interactions  – such as during Zoom video calls that are becoming an increasingly prominent aspect of our daily lives.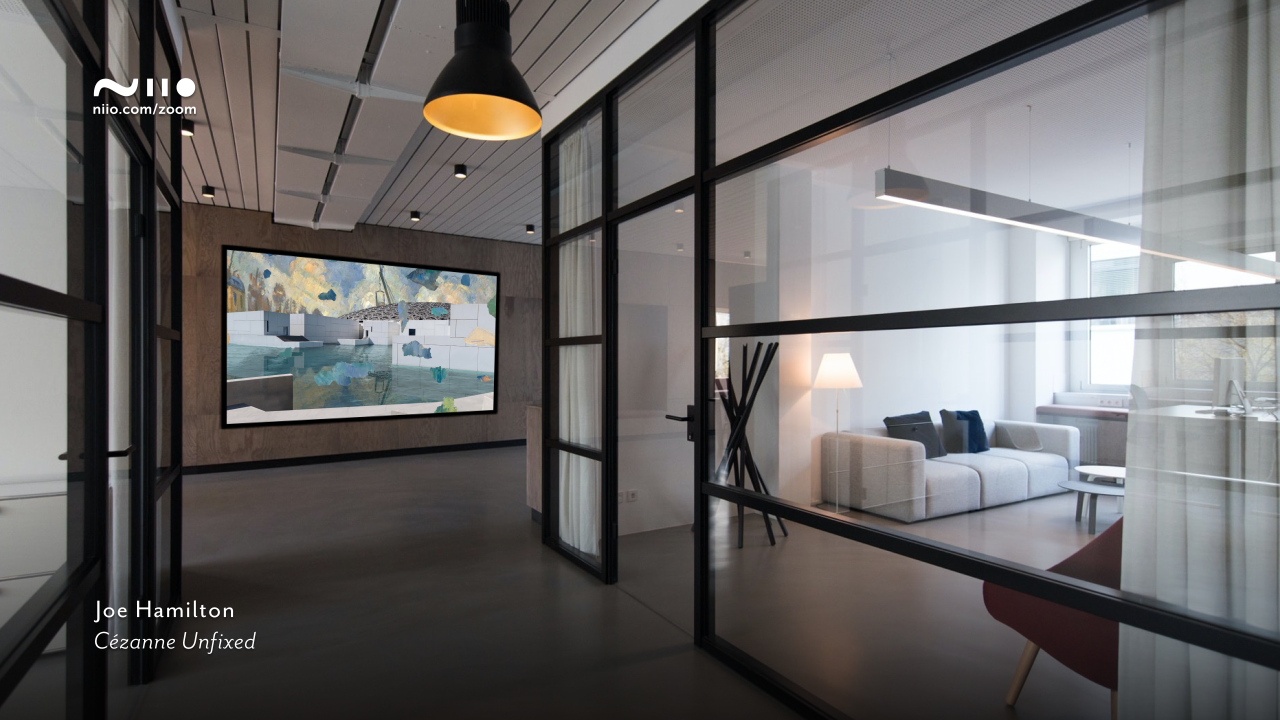 We are proud to give back to our global community by providing access to these stunning artworks created by artists who are at the forefront of the digital art evolution. This is a moment for people everywhere to come together and #TurnArtOn
 To download your free Niio Zoom background, visit: niio.com/zoom